More Fake News from Church Militant on Medjugorje – Misleading and Sad
[wpdevart_like_box profile_id="ministryvalues" connections="show" width="300″ height="150″ header="small" cover_photo="show" locale="en_US"]
Church Militant issued another news story about Medjugorje recently and this time they did get some of the story correct about positive news regarding official status of Medjugorje. They write: 
"Today, dioceses and other institutions can organize official pilgrimages," Polish Abp. Henryk Hoser, papal envoy to Medjugorje, said last week to Aleteia. "It's no longer a problem." Now Hoser is backtracking, admitting that the situation is more nuanced. "It is true what I said, although perhaps it was a little exaggerated in tone," Hoser conceded in comments to Il Giornale Sunday, "but it is absolutely authentic that pilgrimages of prayer can be organized in Medjugorje without any problem, provided they are spiritual and do not concern the apparitions of Our Lady to the seers."
But then Church Militant tipped their biased hands again by getting the facts wrong on the  Vatican's investigation into Mejdugorje.They write:
The Ruini Report issued earlier this year issued an overwhelmingly negative judgment regarding the authenticity of the vast bulk of so-called apparitions. Only the first seven were deemed authentic by 13 of the 14-member commission, while the rest received zero votes in favor of authenticity.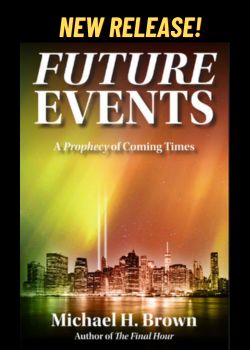 "Overwhelmingly negative judgement on the vast bulk of the "so called apparitions?"  Let me tell you that is fake news. 
Let's look at the facts. First the Commission voted to recognize the first early apparitions as "supernatural in nature" This is an incredibly important fact. The apparitions origins are "AUTHENTIC" and Church Militant has a blind eye to this very important fact. 




Now let's look at what Church Militant considers "an overwhelmingly negative  judgement" about the ongoing apparitions.
The facts:about the ongoing apparitions at Medjugorje from Vatican Insider:   "On this point, 3 members and 3 experts say there are positive outcomes, 4 members and 3 experts say they are mixed, with a majority of positive, effects and the remaining 3 experts claim there are mixed positive and negative effects. If, in addition to the spiritual fruits, the behaviors of the seers is also taken into account, eight members and four experts believe that an opinion cannot be expressed, while two other members have voted against the supernatural nature of the phenomenon. "
It's a little confusing but the truth is 3 members and 3 experts voted on a positive outcome  on the ongoing apparitions ..That's 6 votes in favor.  Then 4 members and and three experts voted "a mixed with a MAJORITY POSITIVE effects ..That's another 7 members voting mixed to positive. That's 13 members saying positive things about the ongoing apparitions.  Only TWO members voted against the supernatural nature of the phenomenon.. Two members.
The conclusions from the experts was they are simply not ready to express an opinion on the ongoing apparition but most members viewed the events in a positive manner.
Despite this fact Church Militant breathlessly writes: "The Ruini Report issued earlier this year issued an overwhelmingly negative judgment regarding the authenticity of the vast bulk of so-called apparitions. "
THIS IS SIMPLY FAKE NEWS 
Another important fact that Church Militant refuses to acknowledge is that no fraud or hoax as been attached to Medjugorje.  Church Militant has insinuated for years that fraud and money is at the root of the Medjugorje events.  Church Militant has been wrong and irresponsible on making these accusations.
Below are the names of the experts and commission members of the Ruini Commission.
From 17 March 2010 to 17 January 2014, a commission chaired by Ruini was set up for the will of Benedict XVI. In addition to the former chairman of the CEI, Cardinals Jozef Tomko, Vinko Puljić, Josip Bozanić, Julián Herranz and Angelo Amato took part. The psychologist Tony Anatrella, the theologians Pierangelo Sequeri, Franjo Topić, Mihály Szentmártoni and Nela Gašpar, the Mariologist Salvatore Perrella, the anthropologist Achim Schütz, the canonist David Jaeger, the speaker of the causes of the saints Zdzisław Józef Kijas, the psychologist Mijo Nikić and the official of the Doctrine of the Faith Krzysztof Nykiel. Their task was to "collect and examine all the material" about Medjugorje and to present "a detailed report" followed by a vote on the "supernatural nature or not" of the apparitions as well as the most appropriate "pastoral solutions". The committee met 17 times and screened all documents filed in the Vatican, the parish of Medjugorje and the archives of the secret services of the former Yugoslavia. The commission heard all the seers and witnesses involved, and in April 2012, they carried out an inspection in the village of Herzegovina. 
---
Since you're here …
… we have a small favor to ask. More people are reading Mystic Post than ever but advertising revenues across the media are falling fast. And
unlike many news organisations, we haven't put up a paywall – we want to keep our journalism as open as we can

. So you can see why we need to ask for your help. Mystic Post's independent journalism takes a lot of time, money and hard work to produce. But we do it because we believe our perspective matters – because it might well be your perspective, too.
High quality journalism is essential intellectual nourishment. The generosity of providing such a service without a paywall deserves recognition and supportGiacomo P, Italy
I've been enjoying Mystic Posts for several years now. Today, when so much seems to be going wrong in the world, Mystic Post is working hard to provide truthful Catholic news. I want to support that Robb R. UK
I appreciate there not being a paywall: it is more democratic for the media to be available for all and not a commodity to be purchased by a few. I'm happy to make a contribution so others with less means still have access to information. Annonymous Donator
If everyone who reads our reporting, who likes it, helps to support it, our future would be much more secure.
Thank you
$1.00 $10,00 $25.00 $1,000 – Any contribution makes a big difference.
With a $25.00 donation receive a free miraculous medal. We can really use it – THANKS!