Our Lady: "This is the only way to salvation, to eternal life. This is my dearest prayer" Our Lady wants you to know this in 2021

The Virgin Mary has appeared in many places on Earth and in many historical eras, always emphasizing the ultimate goal of her coming: the authentic conversion of our hearts. From Medjugorje, in particular, Mary warns us that the time of her care, sooner or later, will end.
She does this by entrusting to the visionaries innumerable messages, which invited us to take his only-begotten Son Jesus Christ as an example and to always follow his footsteps and teachings.
In an unprecedented event in the history of the world, and with such words never heard before except from Our Lord Jesus, the Blessed Virgin Mary, the Queen of Heaven and Earth, the Queen of Angels and Saints, in her heavenly glory, sent by the Most High God, started her Apparitions in Medjugorje, with series of messages from heaven.
And with great love and effort, along with her heavenly Army, Michael the Archangel and his Angels, to help and lead many souls to salvation and holiness, to protect them, to keep them from end times heresies and deceptions and scandals.
Our Lady sets us out to witness to the whole world, and to prepare them for the final battle against evil, the Second Advent of Jesus Christ, world conversion and renewal, and the revelation of the Sons of God. "And this gospel of the kingdom, shall be preached in the whole world, for a testimony to all nations, and then shall the consummation come".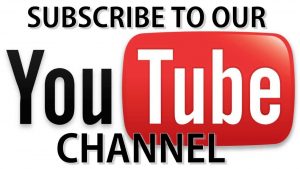 Medjugorje Message, January 2, 2017 – Apparitions to Mirjana
"Dear children, My Son was the source of love and light when he spoke on earth to the people of all peoples. My apostles, follow His light. This is not easy. You must be little. You must make yourselves smaller than others; with the help of faith to be filled with His love.
Not a single person on earth can experience a miraculous experience without faith. I am with you. I am making myself known to you by these comings, by these words; I desire to witness to you my love and motherly care. My children, do not waste time posing questions to which you never receive an answer. At the end of your journey on earth, the Heavenly Father will give them to you.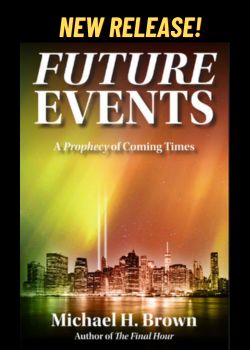 Always know that God knows everything; God sees, God loves. My most beloved Son illuminates lives, dispels darkness; and my motherly love which carries me to you is inexpressible, mysterious but real. I am expressing my feelings to you: love, understanding and motherly benevolence.
Of you, my apostles, I am asking for your roses of prayer which need to be acts of love. To my motherly heart these are the dearest prayers. I offer these to my Son who was born for your sake. He looks at you and hears you. We are always close to you. This is the love which calls, unites, converts, encourages and fulfills.
Therefore, my apostles, always love one another and above all, love my Son. This is the only way to salvation, to eternal life. This is my dearest prayer which fills my heart with the most beautiful scent of roses. Pray, always pray for your shepherds that they may have the strength to be the light of my Son. Thank you. "
November 02, 2018
"Dear children, My motherly heart suffers as I am looking at my children who do not love the truth, those who are hiding it – as I look at my children who do not pray with their feelings and actions. I am sad as I am saying to my Son that many of my children no longer have faith, that they do not know Him – my Son. That is why I call you, apostles of my love: you strive to look to the very depth in human hearts and there you are certain to find the little hidden treasure. To look in this way is mercy from the Heavenly Father. To seek the good even where there is the greatest evil – to strive to comprehend each other and not to judge – that is what my Son is asking of you. And I, as a mother, am calling you to listen to Him. My children, the spirit is mightier than the flesh, and, carried by love and actions, it overcomes all obstacles. Do not forget: my Son has loved you and loves you. His love is with you and in you when you are one with Him. He is the light of the world and no one and nothing will be able to stop Him in the final glory. Therefore, apostles of my love, do not be afraid to witness the truth. Witness it with enthusiasm, with works, with love, with your sacrifice, and, above all, in humility. Witness the truth to all those who have not come to know my Son. I will be alongside you. I will encourage you. Witness the love which never ends because it comes from the Heavenly Father who is eternal and who offers eternity to all of my children. The spirit of my Son will be alongside you. Anew I am calling you, my children: pray for your shepherds, pray that the love of my Son may lead them. Thank you."