Popular Conservative Priest, Fr. James Altman, has been asked to resign – Report that he has been subject to diabolical persecution "They want my head on a platter."
"They want my head on a platter."
source National Catholic Register
LA CROSSE, Wisc. — Fr. James Altman, a controversial priest of the Diocese of La Crosse who published a viral video statement last year that Catholics cannot be Democrats, said on Sunday that his bishop has asked him to resign as pastor.
"For the record, dear family, Bishop [William Patrick] Callahan has asked me to resign as pastor, as of this past Friday, two days ago, because I am divisive and ineffective," Fr. Altman, pastor of St. James the Less parish in La Crosse, Wisconsin, said in his homily posted online for May 23, Pentecost Sunday.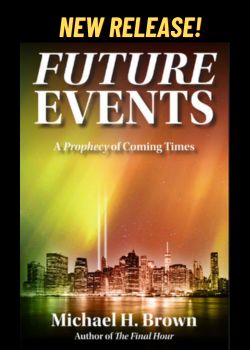 "They want my head on a platter," he said of bishops. "They want my head now, for speaking the truth."
Fr. Altman said that his canon lawyer asked the diocese to justify the request for resignation, as well as a review of his file at the chancery. He said that he is contesting the request.
Neither the La Crosse diocese nor Fr. Altman's parish responded to requests for comment by CNA on Monday.
Fr. Altman stirred controversy for numerous public statements he made in 2020 and 2021 on politics, racism, feminism, and the coronavirus pandemic.
In viral video that was posted online Aug. 20, 2020, Fr. Altman said that no Catholic can be a Democrat because of the party leadership's support for abortion.
In the ten-minute video viewed more than 1.2 million times on YouTube, Fr. Altman said, "There will be 60 million aborted babies standing at the gates of heaven barring your Democrat entrance." He noted the Democratic Party platform's commitment to legal protection for abortion, but also decried the "climate change hoax," and lamented "DACA- which means criminal illegal aliens."
Following the video, Bishop Callahan said that Fr. Altman had inflicted a "wound" upon the Church and said he would correct him privately.
"I have begun this process, not in the bright light of the public arena, but as the Gospel dictates, in private," he said on Sept. 9.
"Canon law indicates that before penalties are imposed, we need to ensure that fraternal correction, rebuke or other means of pastoral solicitude will not be sufficient to repair the scandal," Bishop Callahan said, in reference to canon 1341 of the Church's Code of Canon Law.
 
In today's homily, Fr. James Altman announced he has been asked to resign his position by his bishop, Bishop Joseph Callahan.
As we all know, Fr. Altman has been subject to diabolical persecution for simply doing his job as a shepherd to his flock. Unfortunately, yet not totally unexpected, the time has come for Father to mount a legal defense because his opponents have been marshaled and are moving to cancel him from being pastor at his parish, St. James the Less in La Crosse, Wisconsin.
His flock is rising-up to support him just as he has supported his flock for all of these months. Father Altman has shown courage and strength in his commitment to giving us the Truth. In a culture that celebrates deception and sin, Father Altman has been a shining light to tens of thousands of faithful Catholics worldwide. Sadly, as we are all aware, our holy priests are being attacked from within.
It is our duty and honor as faithful sheep to help our shepherd to defend himself. If there were only one scripture verse that we could use to describe what Father means to us, it would be this:"No man has greater love than this, that he lay down his life for his friends" John 15:13.