Medjugorje Today – September 18 2021 "The hour has come when the demon is authorized to act with all his force and power The present hour, is the hour of Satan."
Father Livio: 2021- The 40th year of apparitions – Fr. Livio believes this will be the year of the secrets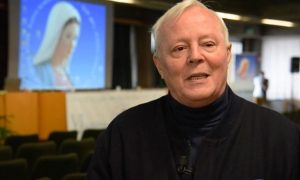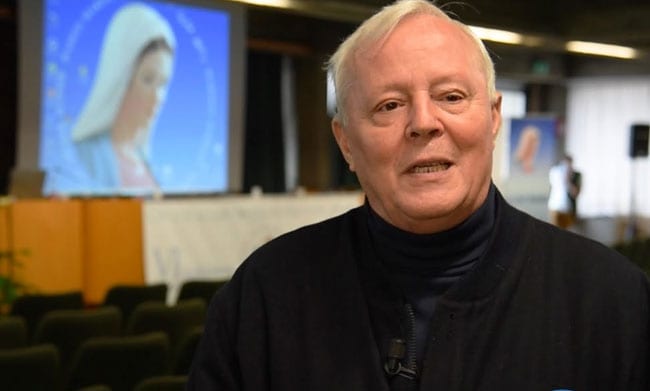 "The hour has come when the demon is authorized to act with all his force and power The present hour, is the hour of Satan.

"Be converted! It will be too late when the sign comes. Beforehand, several warnings will be given to the world. Have people hurry to be converted. I need your prayers and your penance. My heart is burning with love for you. It suffices for you to be converted."

Why is Medjugorje so important? Why not just believe in approved apparitions such as Fatima and Lourdes?

Every time Our Lady has appeared throughout history, it has been to help guide man back to God from the errors of that particular period in history.

It is thus, that Medjugorje is more relevant to us today than any other private revelation in the history of Christianity.

Medjugorje is THE message of our time.

And so, we would do well to listen to what Our Mother has to say to us who are living today.

"There is no time to hesitate to kneel before my Son, to recognize him as God ".

Father Livio Fanzaga researched Our Lady's messages  and he was concerned by Our Lady's frequent  expression that translated as "No time" or  "There is no time to lose", "There is no more time", "Time is running out".

Because of Our Lady's statement  about the Time of Secrets Fr. Livio turned to the Bible and said this: "Given that we are now in the 40th year of the apparitions, I really believe that the number 40 is  crucial and symbolizes  biblical times because it recalls the years in the desert of the people of Israel. And the most recent Messages of Mary have reinforced my conviction.  I quote only one sentence from the July 25 message: "The tests will come and you will not be strong and sin will reign. Dear friends, the  message of the Queen of Peace through the visionary Marjia is particularly important because a time of trials is openly announced before which we are weak, so sin will overwhelm us.

Our Lady knows what will happen and at the same time she knows our spiritual situation, so she exhorts us to pray "day and night", so that, through prayer, our love for her and for Jesus is lit.

Love above all things for the Sacred Hearts will allow us to resist the seductions and persecutions of the devil and the world that is under his power.
April 25, 2021 "Dear children! Today I am calling you to witness your faith in the colors of spring. May this be a faith of hope and courage. May your faith, little children, not waver in any situation , not even in this time of trial. Go courageously with the risen Christ towards Heaven, which is your goal. I am accompanying you on this way of holiness and am placing all of you in my Immaculate Heart. Thank you for having responded to my call."
The Illumination of Conscience
For Sister Emmanuel of Medjugorje every soul will see how God sees it and for many it will be tremendous.
The Secrets, a series of signs and events that will concern Medjugorje, the Church and the whole world, have already been entrusted to the visionaries and will be revealed to the world through a priest each three days before it happens. The imminent Time of Secrets will be a huge manifestation of God's mercy. Men will be placed before a choice.
2021 will be a dramatic time that will reveal things and hearts. Evil will show its claws and its fierce face. The Good will demand the test of faith.
For the little ones, the myths, the simple ones who will have brought their own cross with Jesus, choosing to do 'in your own way costs whatever they cost', will also be bright days. "Come blessed by my Father!" Will be told by the Lord. It will be very difficult for others to start over from God.
In the end, as already prophesied at Fatima, the Immaculate Heart of Mary Our Mother will triumph and a new and better time will begin for the world because finally the Will of God which is Love will return to inhabit the hearts of men.
Quote of the day from a Medjugorje message  March 5, 2021
"

T

oday I invite you to give thanks to God for all the gifts you have discovered in the course of your life and even for the least gift that you have perceived. I give thanks with you and want all of you to experience the joy of these gifts. And I want God to be everything for each one of you. And then, little children, you can grow continuously on the way of holiness."