Those Wonderful Loving Promises the Merciful Jesus Made to Those Who Pray the Divine Mercy
While we are living in very difficult times, however we are also surrounded by Jesus love which gives us the necessary strength we need.
In his message for the World Day of the Sick 2021, which we shall be celebrating on Thursday 11 2021, Pope Francis writes:
Such closeness is a precious balm that provides support and consolation to the sick in their suffering. As Christians, we experience that closeness as a sign of the love of Jesus Christ, the Good Samaritan, who draws near with compassion to every man and woman wounded by sin. United to Christ by the working of the Holy Spirit, we are called to be merciful like the Father and to love in particular our frail, infirm and suffering brothers and sisters (cf. Jn 13:34-35). We experience this closeness not only as individuals but also as a community. Indeed, fraternal love in Christ generates a community of healing, a community that leaves no one behind, a community that is inclusive and welcoming, especially to those most in need.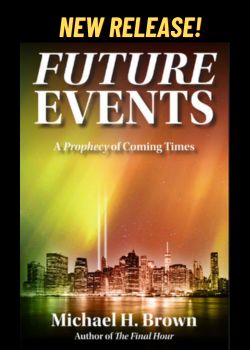 If there is a prayer which provides support and consolation to the sick in their suffering, that gives them that closeness they crave for, since they, as us, are wounded too my sin, if there is a prayer which, by itself, creates a community of healing because it is inclusive and welcoming, especially to those most in need, is, certainly, the Chaplet of the Divine Mercy. From my hospital experience working with cancer patients at the Sir Anthony Mamo Oncology Centre, I see all this hapening before my very eyes whenever I am accompanying these brothers and sisters. The Divine Mercy Chaplet is truly a prayer which heals both spiritually both the dying person as well as it comforts his and her loved ones. Such power surely has a base, the wonderful loving promises the Merciful Jesus Himself made to Those Who pray the Divine Mercy. Let us have a look at them to reinvigorate our resolve to start praying this magnificent prayer not only individually daily, possibbly at 3.00 pm, the time Jesus died, but also next to the dying people's bed physically or, due to the present pandemic restrictions, we pray it and offer it for them in our homes, friaries as well as Churches and Churches' rectories and working places.
The First Promise: I promise that the soul that will venerate this image (of Divine Mercy) will not perish. I also promise victory over (its) enemies already here on earth, especially at the hour of death. I Myself will defend it as My own glory (Diary of St. Faustina, 48).
The Second Promise: The two rays denote Blood and Water…These two rays issued from the very depths of My tender mercy when My agonized Heart was opened by a lance on the Cross. These rays shield souls from the wrath of My Father…I desire that the first Sunday after Easter be the Feast of Mercy…whoever approaches the Fount of Life on this day will be granted complete remission of sins and punishment. Mankind will not have peace until it turns with trust to My mercy (Diary of St. Faustina, 299-300).
The Third Promise: I desire that the Feast of Mercy…be solemnly celebrated on the first Sunday after Easter…The soul that will go to Confession and receive Holy Communion (in a state of grace on this day) shall obtain complete forgiveness of sins and punishment (Diary of St. Faustina, 699).
The Fourth Promise: Whoever will recite it will receive great mercy at the hour of death (Diary of St Faustina, 687).
The Fifth Promise: Priests will recommend it to sinners as their last hope of salvation. Even if there were a sinner most hardened, if he were to recite this chaplet only once, he would receive grace from My infinite mercy…I desire to grant unimaginable graces to those souls who trust in My mercy (Diary of St Faustina, 687).
The Sixth Promise: The souls that say this chaplet will be embraced by My mercy during their lifetime and especially at the hour of their death (Diary of St Faustina, 754).
The Seventh Promise: Souls who spread the honor of My mercy…at the hour of death I will not be a Judge for them, but the Merciful Savior (Diary of St Faustina, 1075).
The Eight Promise: The prayer most pleasing to Me is prayer for the conversion for sinners. Know, my daughter, that this prayer is always heard and answered (Diary of St Faustina, 1397).
The Ninth Promise: My mercy is greater than your sins and those of the entire world (Diary of St Faustina, 1485).
The Tenth Promise: To priests who proclaim and extol My mercy, I will give wondrous power; I will anoint their words and touch the hearts of those to whom they will speak (Diary of St Faustina, 1521).
The Eleventh Promise: Through this chaplet you will obtain everything, if what you ask for is compatible with My will (Diary of St Faustina, 1731).
The Twelfth Promise: When hardened sinners say it, I will fill their souls with peace, and the hour of their death will be a happy one (Diary of St Faustina, 1541).
The Thirteenth Promise: When they say this chaplet in the presence of the dying, I will stand between My Father and the dying person, not as a just Judge but as a merciful Savior (Diary of St Faustina, 1541).
The Fourteenth Promise: At three o'clock, implore My mercy, especially for sinners; and, if only for a brief moment, immerse yourself in My Passion, particularly in My abandonment at the moment of agony…I will refuse nothing to the soul that makes a request of Me in virtue of My Passion (Diary of St Faustina, 1320).
In front of these most powerful and motivating promises shall we not go on modern day rooftops, like Facebook, tweeter, Instagram and every other technological means possible, and spread all over the Divine Mercy chaplet? Why not posting on your Facebook the You Tube clip called The Divine Mercy Chaplet VERY POWERFUL and circulate it through your Facebook to your friends? The 13,061, 080 shows you how powerful this prayer is. Not only, but some of the comments of people who are tasting its eternal fruits are really motivating! Comments like: I feel so much better whenever I say this prayer, I feel so overwhelming happy to have discovered this (Divine Mercy Chaplet), Thank you Lord for healing me and so on manifests that in the Merciful Jesus we can have only life and have it in abundance! Jesus told us so when he said: I came that they may have life, and have it abundantly (John 10:10).
Inspired and led by these fourteen promises of Jesus let us lovingly and resolutely divulge the Divine Mercy Chaplet with every possible means! Help Jesus save humanity by saving people's immortal soul!
Fr Mario Attard OFM Cap