Alert: Jesus to Jennifer: "My children, I know your beginning and your final destination"
August 23rd, 2023

My child, I say to my children if you seek to grow and desire holiness then you must have greater awareness of the state of your soul. Too many say that they act in love, but I tell my children that all love comes from me. If your actions in love go against my creation, my plan, it is not love. Sin is not an act of love, and doing things in this way only wounds your soul and pulls you further away from me.
My children, your trust in me must be greater than of yourself. When I said from the cross, "It is finished," I surrendered to my Father every soul that would accept me, every soul that would deny me, every soul that sought my mercy and every soul that would never see me in eternal glory. I am the source of all love, for love is what encompasses the divine trinity.
My children, I know your beginning and your final destination. You may awaken to the sun rising yet I know if you will see it set. Surrender my children, surrender to the divine plan for your life, for it is then you will find peace. When you seek to do the will of my Father, you will find everything flows in harmony. Even in suffering, you will find joy. Begin this day, this hour coming to the fountain of my mercy, for I am Jesus and my mercy and justice will prevail.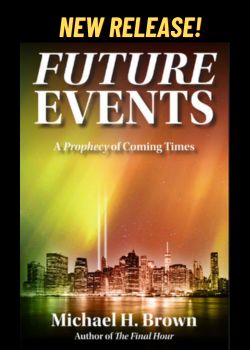 About "Jennifer"
In April of 2001 while Jennifer was at Mass, she began to hear the words, "Come to Me." These words continued to repeat. She wondered who was whispering in her ear, yet it did not sound like a whisper. The voice that she was hearing was a man's voice, but very soft and gentle. After Mass she asked her husband if he heard the person speaking those words. He said, "No." Every Sunday after that she continued to hear the same words and the closer that she came to receiving the Eucharist, the stronger the words sounded.
On March 3rd, 2003 at 3:00 pm, Jesus said, "My child, I want you to write down this message for the world, for you are My chosen instrument. Do not fear, for fear does not come from Me, for I have been preparing you for this mission." So, she went and got a notebook and wrote down the first message for the world. As of July 2023, she has received almost 2,000 messages. Some are personal, some are for her spiritual director and some are for the world.
In the fall of 2004, Fr. Seraphim Michalenko, MIC met with Jennifer and her then spiritual advisor to discuss the messages. He spent several days reviewing her journals and also translated three messages that Jennifer received for Pope John Paul II into Polish.