Medjugorje: "Great anticipation for the words of the Queen of Peace on Christmas day" The Two messages of the Gospa expected on December 25th 2019, Christmas day. PRAYER FOR WAITING
Medjugorje, the town of the Queen of Peace is in spiritual excitement for the day of Holy Christmas.
The Novena of waiting is proceeding every day, and pilgrims from all over the world have already invaded the hospitality structures, as every year.
There will be two messages that will be spread on the day of Holy Christmas, in addition to the monthly message on the 25th of the month in Marija, Our Lady will also appear to Jakov Colo. And the wait is getting more intense.
Before proposing the prayer to be recited while waiting, let us read together the two messages of Christmas 2018.
Since 1998 Jakov has appeared on Christmas day. The mission entrusted to Jakov by the Queen of Peace is to pray for the sick. We entrust all our sick and suffering in body and spirit to Mary on this auspicious day through the friend Jakov. Let us pray for all the visionaries and their families.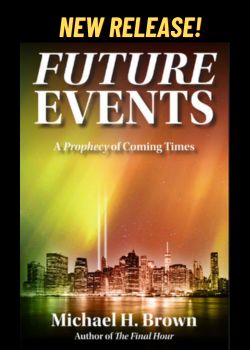 THE MESSAGE OF OUR LADY to MARIJA 25 December 2018
Dear children! I bring you my Son Jesus who is the King of peace. He gives you peace, that this peace is not only for you, children, but bring it to others in joy and humility. I am with you and I pray for you in this time of grace that God wishes to give you. My presence is the sign of love, while I am here with you to protect you and guide you to eternity. Thanks for answering my call.
You can read the service
HERE IS THE EXTRAORDINARY MESSAGE OF TODAY OF GOSPA TO THE VIEWER JACOV December 25, 2018
"Dear children, On this day full of grace in a particular way I invite you to love.
Children, God loves you with an immense love and therefore children full of trust do not look back but without fear give them your hearts, so that God will fill them with his Love.
Do not be afraid to believe in his love and his mercy, because his love is stronger than your weakness and fear.
Therefore my children full of love in your hearts trust in Jesus and
tell Him your yes, because He is the only way that leads you to the Eternal Father. "
YOU CAN READ THE SERVICE ON TODAY'S MESSAGE TO JACOV HERE
Now let's recite this prayer together, waiting for Christmas day 2019
O my Mother, Mother of kindness, of love and of mercy, I love you infinitely and I offer you myself. Through your goodness, your love and your grace, save me.
I wish to be yours. I love you infinitely, and I want you to keep me safe. From the bottom of my heart I pray You, Mother of kindness, give me Your kindness. Grant that through it I acquire Heaven. I pray for Your infinite love, to give me graces, so that I may love every man, as You have loved Jesus Christ. I pray that You will give me the grace to be merciful to You. I offer you totally myself and I want you to follow my every step. Because You are full of grace. And I wish I never forget it. And if by chance I lose the grace, please return it to me.
Amen.