Catholic Approved Apparition: Jesus Says: "My Mother must be received- At these moments all humanity is hanging by a thread. If the thread breaks, many will be those who do not reach salvation."
Catholic Approved Marian Apparition
On May 22, Bishop Hector Cardelli of San Nicolas, Argentina, officially declared that the apparitions of Our Lady of the Rosary in his diocese are of "supernatural character" and worthy of belief. The supernatural events included daily apparitions of the Blessed Mother and 68 messages from Jesus.
For 6 years seer Gladys  received messages from Jesus Christ. Numerous healings, including the cure of a boy with a brain tumor, have been documented. And now the Marian apparitions have been formally approved by the Catholic Church.
Mary said, "The majority of mankind has allowed itself to become contaminated and as a result the world is under a warning. . . . The young find themselves facing a corrupt, horrifying world. Do not allow yourselves to be taken in by the calamities which you have before your eyes. At these moments all humanity is hanging by a thread. If the thread breaks, many will be those who do not reach salvation. That is why I call you to reflection. Hurry because time is running out; there will be no room for those who delay in coming!" Mary tells us, "The weapon that has the greatest influence on evil is to say the Rosary." She described pride as a "giant evil" in the world of today. To fight this, she said that there should be special devotion to the Holy Rosary and perpetual novenas, "never interrupted."
The messages from Jesus are particularly powerful as He implores the world to understand that man's salvation is at risk.  Salvation is at risk even for Christians and Protestants  who reject the the Immaculate heart of His mother. Jesus says "My Mother must be received" Whoever rejects My Mother, rejects Me."  "Souls will find Me through Her Immaculate Heart."
---
---
These messages are part of the apparitions which have been accepted by the Catholic Church as "Worthy of belief".
Glorious days await you.  Rejoice In Me my beloved children.  
            The creatures must come to Me, because only with Me the souls will live forever.  
            It is my Mother the one that will prevent them from drifting aimlessly, the one that will cause them to come directly to Me. 
            Today I forewarn the world that which the world does not want to notice:  the souls are in danger, many will be lost, and salvation will arrive at few if I am not accepted like The Savior. 
            My Mother must be received; My Mother must be listened to in the totality of her messages.  Man must discover the wealth that She brings the Christians. The children of the sin will grow in it, if their incredulity increases.  
       

     I want a renovation of the spirit, a loosening from death and an attachment to life. The Heart of My Mother is the chosen one so that what I request becomes reality.  The souls will find Me through Her Immaculate Heart.  
            Previously the world was saved with Noah's Ark. 

 Today the Ark is My Mother. By means of Her the souls will be saved because It will bring them towards Me.  Whoever rejects My Mother, rejects Me.

 
            Many are ignoring the graces of God these days.  
            You must go and evangelize.  Do not pay attention where.  Wherever you are, evangelize to your brothers who know nothing about the word of God.  Do not forget.  Evangelize. 
---
Read more about the appartions at : http://www.ncregister.com/blog/joseph-pronechen/its-official-major-apparitions-of-mary-are-approved/#ixzz4AFRngVmZ
Additional sources:
http://www.english.santisimavirgen.com.ar/historia_de_maria_del_rosario_eng.htm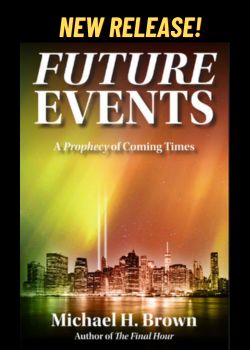 ---
Since you're here …
… we have a small favor to ask. More people are reading Mystic Post than ever but advertising revenues across the media are falling fast. And

unlike many news organisations, we haven't put up a paywall – we want to keep our journalism as open as we can

. So you can see why we need to ask for your help. Mystic Post's independent journalism takes a lot of time, money and hard work to produce. But we do it because we believe our perspective matters – because it might well be your perspective, too.
High quality journalism is essential intellectual nourishment. The generosity of providing such a service without a paywall deserves recognition and supportGiacomo P, Italy
I've been enjoying Mystic Posts for several years now. Today, when so much seems to be going wrong in the world, Mystic Post is working hard to provide truthful Catholic news. I want to support that Robb R. UK
I appreciate there not being a paywall: it is more democratic for the media to be available for all and not a commodity to be purchased by a few. I'm happy to make a contribution so others with less means still have access to information. Annonymous Donator
If everyone who reads our reporting, who likes it, helps to support it, our future would be much more secure.
Thank you
$1.00 $10,00 $25.00 $1,000 – Any contribution makes a big difference.
With a $25.00 donation receive a free miraculous medal. We can really use it – THANKS!