Do Not Forget Medjugorje is the Fulfillment of Fatima….Signs: Putin Warns "All humankind needs to recognize the world is very fragile"
August 25, 1991 "Dear Children! Today also I invite you to prayer, now as never before when my plan has begun to be realized. Satan is strong and wants to sweep away my plans of peace and joy and make you think that my Son is not strong in His decisions. Therefore, I call all of you, dear children, to pray and fast still more firmly. I invite you to self-renunciation for nine days so that, with your help, everything that I desire to realize through the secrets I began in Fatima, may be fulfilled. I call you, dear children, to now grasp the importance of my coming and the seriousness of the situation. I want to save all souls and present them to God. Therefore, let us pray that everything I have begun be fully realized. Thank you for having responded to my call."
Russian President Vladimir Putin warned of the threats from "aggressive nationalism" and "claims to exceptionalism" a day after President Donald Trump said the U.S. will withdraw from the landmark 2015 deal to curb Iran's nuclear program.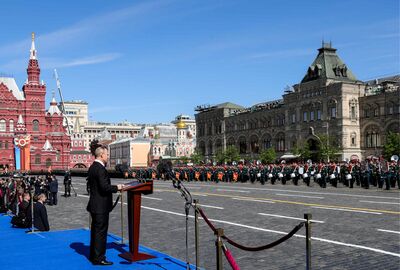 "We remember the tragedy of two world wars, the lessons of history," Putin said at a military parade on Moscow's Red Square on Wednesday, marking the anniversary of victory over Nazi Germany in World War II. "We understand how serious these threats are. All humankind and countries need to recognize that the world is very fragile."
Trump's decision, which will reinstate financial sanctions on Iran, met with dismay from European allies who have been trying to salvage the pact. The U.S. leader's political opponents said it risks dragging America into a Middle East war. Israeli Prime Minister Benjamin Netanyahu, who had lobbied against the Iran agreement, is set to meet Putin later in the Kremlin. He attended the World War II parade.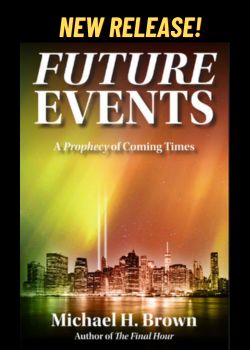 Russia, which negotiated the nuclear framework with the Islamic Republic together with France, Germany, the U.K., the U.S. and China, on Tuesday said it was ready to consider French proposals for an additional side accord to address Trump's concerns over the existing deal. Iran has rejected that idea. On Wednesday, Russian Foreign Minister Sergei Lavrov said his country remains committed to the accord, according to RIA Novosti.
Some 13,000 people marched through Red Square, accompanied by 150 pieces of military hardware including new generation Armata tanks. The event ended in an aerial display by 75 aircraft featuring Su-57 stealth fighter jets.