Holy Spirit, talk to me through these biblical verses! Amen!
As I was praying with Ezek 37:1-14, asking the Lord, insistently to let teach me who He is, as the Holy Spirit, the Lord, the giver of life, who proceeds from the Father and the Son, with the Father and the Son he is adored and glorified [and] He has spoken through the Prophets, one thing I deeply felt within my heart: to let Him speak to me. Who are you Lord?, I asked Him.
And from the very reading He replied to me: I am the Spirit of the Lord, setting you down in the midst of the valley, the world. The world is full of bones because it left me and chose to fend for itself, till it is consumed by its own destruction. But trust me, let me lead you among your people. Look at them, there are very many upon the valley. Look, they are very dry indeed.
Can these people, who became bones, have life by themselves? In my heart I felt to tell Him: Lord, you can do everything. It is your turn to act as you see fit. Then he continued: Can you remind to these bones, of which you are part of, to re-listen to my life saving Word? Can you open yourselves up and let my breath enter in you so that you shall live? Can you let me re-unite and make you whole again and cover you with my protection as you breathe the breath of my life-giving and saving grace? Do you realize that the more my grace lives in you the more you will live to know that I am your true Lord?
I made the decision. Let His Word enter me and change me according to Her will not mine. Let me obey the commands She will show me. And as I let myself be molded by it I felt myself being aware of the need to be re-united once again as one person, peaceful and integrated. However, as I grew more aware of this important need to be one I felt the urgency to shout to the Holy Spirit from the deepest recesses of my heart to make one.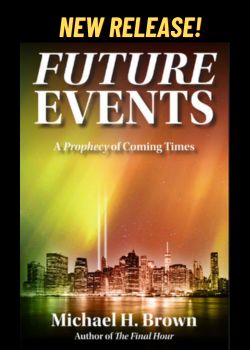 Come, O Holy Spirit, Power of the Most High, come from the four winds, O breath, and breathe upon us that we may live. And as I called Him He came in me and in them and we felt alive once more and started living anew. We felt so energized by His Presence that we could stand on our feet and resumed our march towards our heavenly Jerusalem.
Feeling so energized and full of life and hope I turned to Him whilst saying to Him: Lord, thank you that you gave me again my hope which I lost. Thank you that you are opening my grave of despair and raising me up from my grave of helpnessness. Thank you that you are briging me home, into the Father's House of joy, peace and solidarity, the House of eternal and unfathomable mercy. Thank you that you are putting yourself into me so that I am may life. Thank you that you are placing me in my land, in the plan I am supposed to live and follow in my life. Thank you that you are filling me the understanding to know you, to be aware that you are keeping your promises with me, in other words, to re-create me. Amen.
How powerful is the prayer: Holy Spirit, talk to me through these biblical verses O Lord, Holy Spirit of God. Amen.
Fr Mario Attard OFM Cap