How faith pulled a Russian student from committing a suicide
God really works in mysterious ways. A Russian student, 21-year-old, by the name of Alisa Iordan, saw herself travelling from darkness to light. In fact, as herself shared, she went from planning suicide last November to starting a journey into the Catholic faith. And all this was occurring while Russia, her native country, is warring against Ukraine. Alisa was baptized last Saturday, April16, 2022, by Malta's Archbishop Mgr. Charles Scicluna.
Presently, Alisa is in her second-year sociology course at the University of Malta. She found herself into our Island-state due to the fact that she moved in Malta from Russia with her mother and sister some 10 years ago. Her mother's interest in giving her daughters a European education, the friendly climate as well as the welcoming spirit of the Maltese people, prompted this Russian family to choose Malta as the natural choice to stay, Alisha recounted.
It was not until last January 2022, which Alisa initiated believing in God. The timing seems strange due to almost the same time when the Russian offensive in Ukraine started, with huge numbers of people being killed and millions of people found themselves displaced.
Alisa said categorically: "I strongly condemn all the violence that is happening. Violence is not acceptable, nor justified, ever. It is hard to see my country go to war but faith comforted me in the hardest moments during the past weeks. People ask me how I can still believe in God when I see the atrocities of war. Today, I believe God gave us free will. Some people use it to serve their pride but we can also use it to work for peace."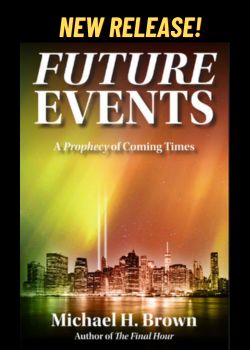 It was on Saturday evening, the Easter Vigil, during a two-and-a-half-hour solemn Easter Mass at St John's co-Cathedral, in Valletta, when Archbishop Scicluna baptized and administered first holy communion and confirmation to 14 adults from 10 countries, all of whom had freely decided to join the Catholic faith in the past months in Malta.
Alisa's upbringing was agnostic. She said that she was brought up in a way to be aloof from every religion whatsoever. However, last November, when she still did not believe in God or any kind of religion, in her heart of hearts she felt "something was missing". She clarified: "I never thought it was religion. For me, religion was for the weak-minded people who are not so bright and choose the easy way out. But I still felt very empty and would have a longing for something. I started to feel a great sense of meaninglessness until it became too much and, then, in November I started contemplating suicide. I never attempted it but I was planning it."
Then, Alisa decided to speak with her friends, some of whom shared her feelings. The result of that discussion made Alisa starting believing that "God could really be working through her". Alisa's joy of encountering the faith led her Maltese fiancée Brandon to "the beauty of his religion". One Sunday in January, the couple decided together to go to Mass.
Remarkable was Alisa' comment as she entered the church for the first time in her lifetime: "It felt like going home. I remember back in Russia we used to play out in the snow in freezing cold weather. As soon as we would step back inside our home, we would feel embraced by that warm, fuzzy feeling of family and a hot meal. For me, that's the feeling of going home. And that is exactly what I felt when I walked into that church in Rabat for the first time."
From that Sunday onwards the couple have been regularly going to Mass every each Sunday. Adding to this, Alisa started attending weekly catechism meetings conducted by a Maltese priest. Recalling her experience she said: "Everything started to fall into place organically and harmoniously. I would go to our weekly meetings wanting to ask questions to the priest and he would answer me before I could even pose the question. I will be in Mass and the homily would feel like it's speaking exactly about what I'm going through that week."
Previously, Alisa thought of the Pope as simply "another person in charge of something". In spite of that, two weeks ago, when the Argentine pontiff blessed by his presence the streets of Malta, she enthusiastically joined thousands of other young people in St George's Square, Valletta to watch him. She said: "His blessing from the balcony felt very warm, almost magical."
Alisa's comments about the Catholic faith are really worth listening to: "I used to think faith is limiting and oppressive but I now realize it's extremely freeing. Knowing that everything is forgiven made me feel absolutely free, not because I feel I can do anything now but because I know that, whatever I did wrongly, I don't have to carry its burden with me. And, so, I'm free to love."
This transforming experience brought into my heart the opening words with which Pope Francis opened the apostolic exhortation on the proclamation of the Gospel in today's world, Evangelii Gaudium:  "The joy of the gospel fills the hearts and lives of all who encounter Jesus. Those who accept his offer of salvation are set free from sin, sorrow, inner emptiness and loneliness. With Christ joy is constantly born anew" (no.1).
Fr Mario Attard OFM Cap