Medjugorje: Father Mark Goring | Medjugorje and the Mystery of the THIRD SECRET – The Permanent SIGN
The third secret will be an indestructible sign that will take place on the Mountain of Apparitions, in the place where Our Lady first appeared.
That sign will be a great joy for all those who have believed that she is there all along. And it will be a last call to those who have not converted, and did not hear Her messages. But it is not wise to wait for that sign.
The visionaries are not ready to say what the sign will be, but they have said that it will appear spontaneously; be a permanent sign, beautiful and indestructible, and all who come to Medjugorje will be able to see it. It will be something that has never been seen on earth before and appear on the mountain in such a way that unbelievers won't be able to explain it away. The sign will last forever.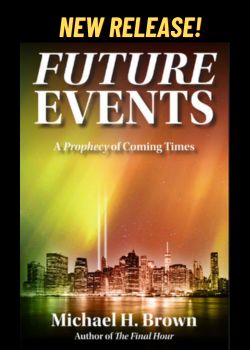 It will be located on Apparition Hill…but you will have to go to Medjugorje in order to see it.
Please watch the short video by Father Mark Goring. The video provides additional insights about the permanent sign. Many people who follow Father Goring on his very popular You Tube Channel have come to know that he is a special priest for this present time of trial when our society and culture seem to be drifting away from God like never before.