Ivanka: 35 years ago today "I asked Our Lady if I could kiss her, she nodded, then I did."…"She wore the most beautiful dress I had ever seen in my entire life."
On May 7, 1985,  visionary Ivanka Ivankovic of Medjugorje had her last daily apparition of the Madonna. Since then, the Queen of Peace only appears to her on June 25.
It was the evening of May 6, 1985, when Ivan, Jakov, Ivanka had their apparition together.
The apparition to  seer Ivanka lasted about 8 minutes, six minutes longer than the other two seers present.
During this apparition, Our Lady revealed the tenth and final secret to Ivanka.
Then she told her that the next day she would be with her alone, without the other visionaries.
VIDEO ABOVE "THOSE WHO TOUCH HEAVEN"
Medjugorje: the last appearance to the visionary Ivanka
On 7 May 1985 Ivanka waited for the apparition at home.  At the end of her time with the Blessed Mother,  Ivanka handed to Father Slavko Barbaric  a sheet of paper on which she had transcribed the dialogue between her and the Queen of Peace:
"As every day the Virgin arrived and greeted me with 'Praised be Jesus Christ!' 
and I replied to her saying 'May Jesus and Mary always be praised'.
I had never seen the Blessed Virgin Mary as beautiful as that evening.
It was so ethereal and sweet!
She wore the most beautiful dress I had ever seen in my entire life.
This dress sparkled with gold and silver.
Her veil and crown are the same.
There were two angels with her.
They were dressed like the Madonna.
It was so beautiful, as were the angels, that words are not enough to describe it.
You just have to live it.
The Virgin asked me what I wanted.
I asked her to show me my earthly mother. 
The Virgin smiled and nodded.

 

Suddenly my mom appeared, smiling.

 

The Virgin told me to get up and I obeyed her.

My Mom hugged me, kissed me and said: 'My daughter, I am so proud of you!' 

.

Sh

e kissed me and disappeared.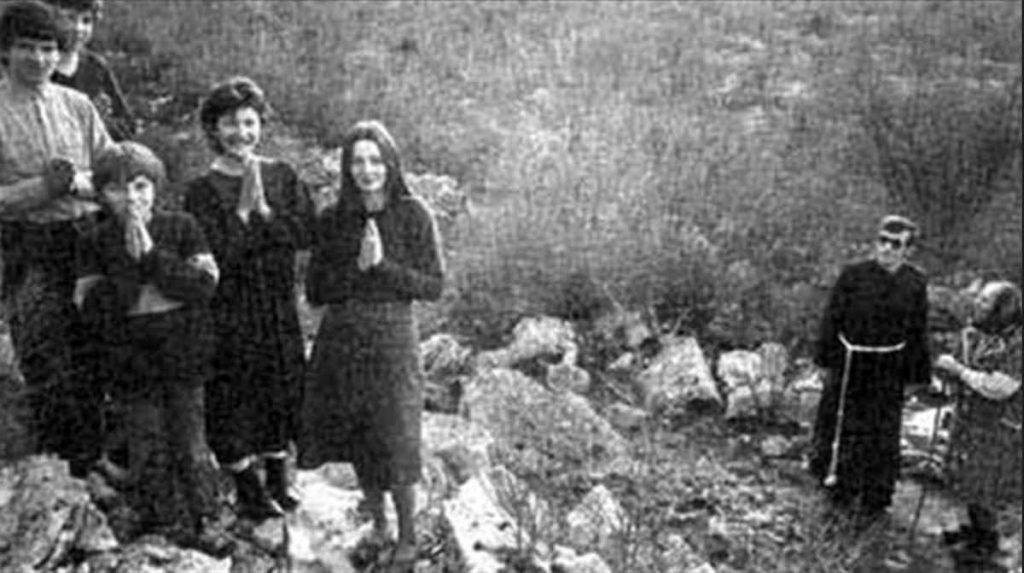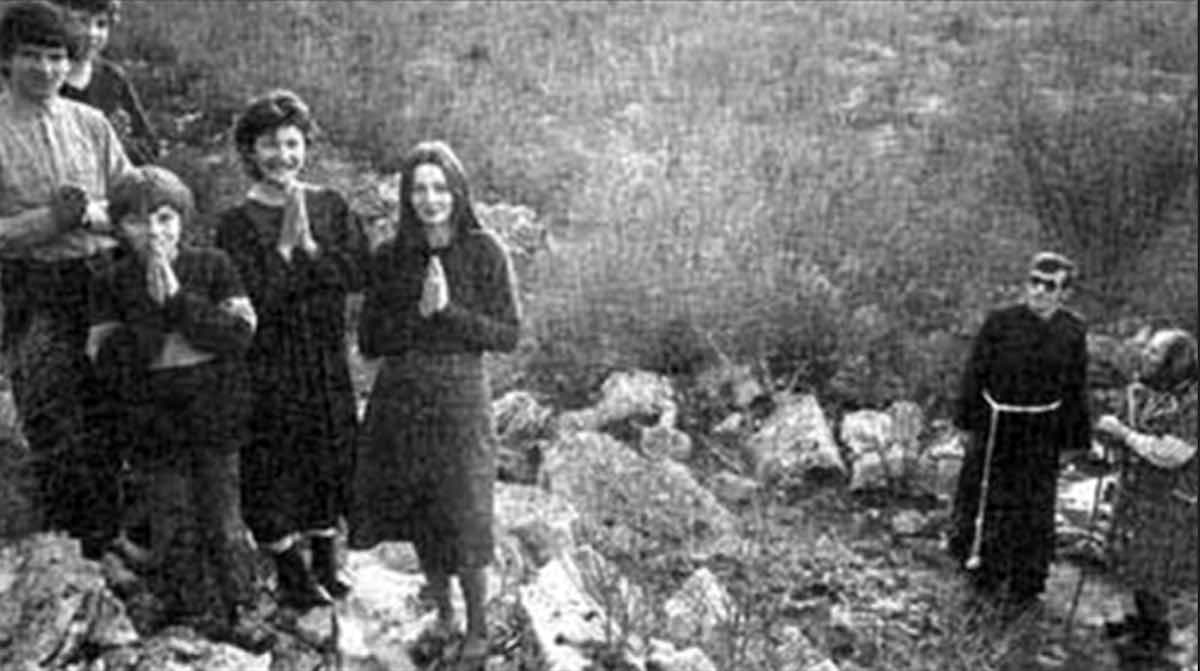 Then the Blessed Virgin Mary added:
" My dear daughter, today is our last meeting! Don't be sad, because I will come to visit you on all anniversaries except the next one. My daughter, do not think that I have made any mistakes and that for this reason I will no longer come to visit you. You didn't do anything!
You welcomed wholeheartedly and fulfilled the plans that my Son and I had. Be happy, because I am your Mother who loves you with all my heart. Ivanka, thank you for answering the call from my Son and for being as persevering as He expected.
Daughter, tell your friends that my Son and I will always be with them when they search for us and call on us. What I have told you in recent years about secrets, don't tell anyone about it, until I tell you. Ivanka, the grace that you and your fellow brothers (the other visionaries)  have received has not received anyone until now on earth! ".
After these words I asked the Virgin if I could kiss her.
She agreed with a simple nod and I kissed her.
I asked her again for her blessing.
She blessed me, smiled and said to me: " Go in the peace of God!".
The two angels moved away slowly and with her.
The Blessed Virgin Mary was so serene.
He stayed with me for about an hour.
Medjugorje: the three visionaries who no longer have the daily apparition
Ivanka Ivankovic is the second, in the order of the conclusion of the cycle of the daily apparitions of the Gospa to the visionaries of Medjugorje. 
Before her, she is the visionary Mirjana Dragicevic.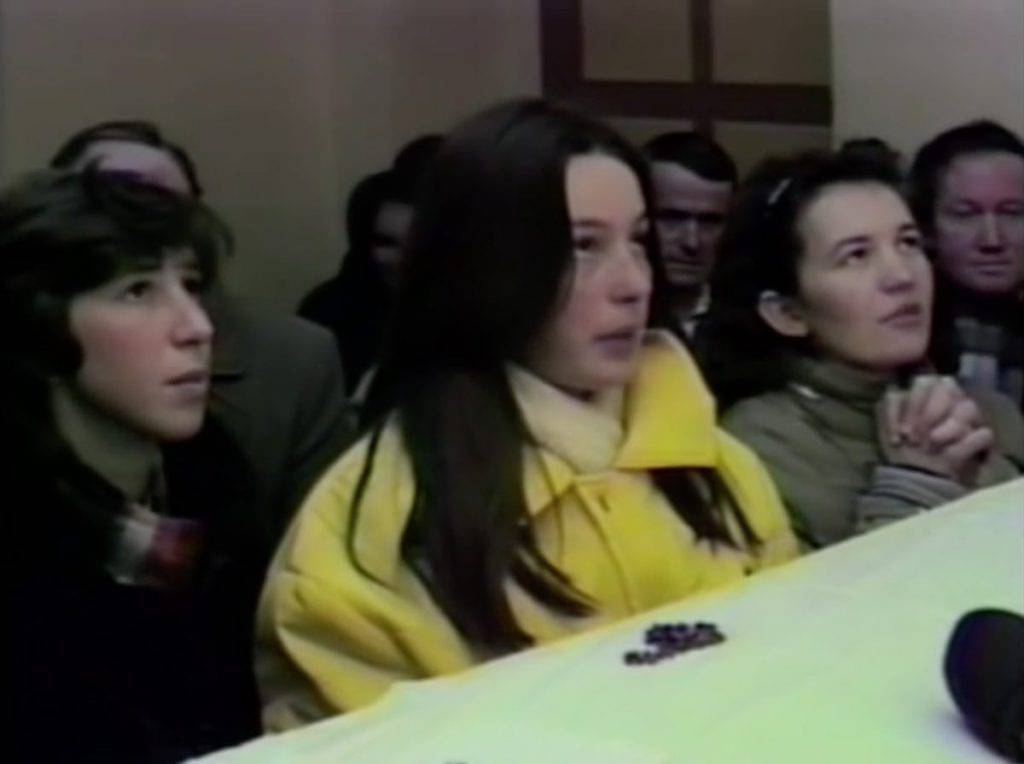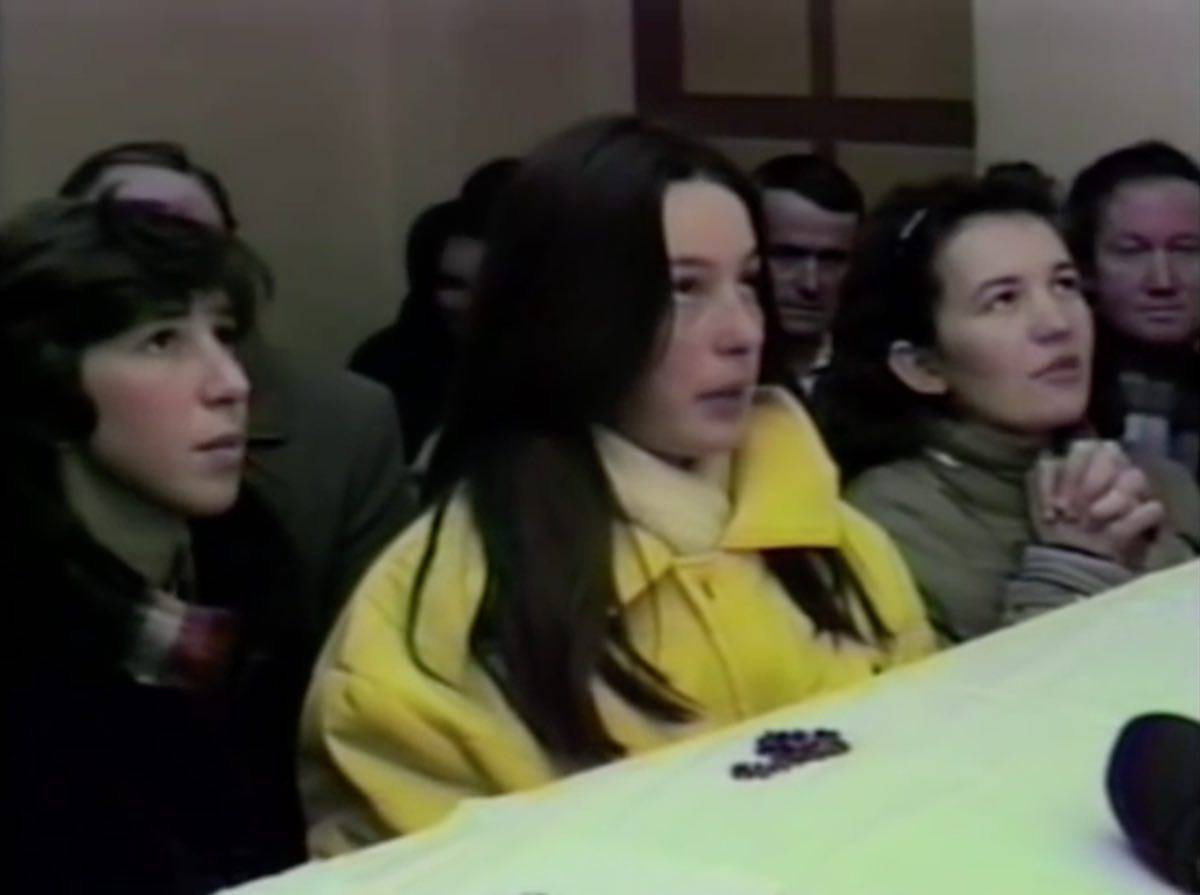 Her last meeting with the Madonna took place on Christmas day 1982. And after her, the seer Jacov Colo, whose daily appearance ended on September 12, 1998.
Simona Amabene