Our Lady's startling message: "Pain elevates and is the greatest prayer." 
Please subscribe to Our YOUTUBE CHANEL (It's free)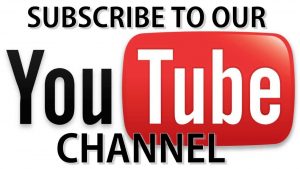 On April 2nd, 2016, Our Lady gave a message that contains within it a startling revelation. She begins her message imploring us not to have hearts that are hard, closed or filled with fear.
"Permit my motherly love," she  states, "to illuminate them and fill them with love and hope."
She continues her motherly exhortation saying that she will soothe our pains because she knows them and has experienced them.
Then she states what for many people would be the unthinkable: "Pain elevates and is the greatest prayer." 
For people who live in a world that seeks pleasure over pain, beauty more than ugliness, success over failure and money more than poverty, seeing pain as having any kind of merit is beyond what can be comprehended. But this message is not new for those who are followers of Christ.
Our Lord once told Gertrude the Great, "If you desire to soothe my pains, you must bear your own."
Her sufferings were extensive during her lifetime, and during one of the seven great illnesses of her life, the Blessed Mother appeared to Gertrude, saying, "You have never received from my Son more noble gifts than those which will now be given to you and for which your sufferings have prepared you.
This sickness which you suffer will sanctify your soul."
In order to reveal to her the value of her sufferings, Jesus showed Saint Gertrude a precious ornament which he wore on his chest, and it was so perfect and beautiful that it allowed her to rejoice in gratitude for her pain.
Near the end of the April 2nd message, As if to say that we should not be afraid of our sufferings, the Blessed Mother tells us, "The one who prays and loves is not afraid… Always pray anew for all the more love."