MEDJUGORJE EXPERT "HERE'S WHAT COULD HAPPEN AFTER THE SECRETS ARE REVEALED …"
Here's what could happen after the first secrets are revealed …Radio Maria Host, Fr. Livio Franzaga interviewed Fr. Ljubicic:
Father Petar Ljubicic:  " Our Lady repeated many times that this is a time of grace. We can add that it is also a time of prayer, of conversion, a time in which we have the opportunity to purify ourselves spiritually and to choose God with joy. Every moment of our life is very important and must be used for this purpose, for this possibility, that is, for this precious gift that Heaven gives us. We consecrate every moment of our life by abandoning ourselves completely to God in prayer.
This will fill us with joy and it will be easier to carry the burden of this life. I am sure that the fulfillment of the ten secrets will help us all to be more serious and responsible, so that our conversion is sincere and true in our life.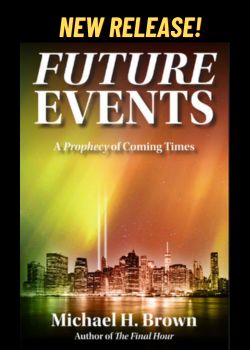 We will certainly see miraculous signs and great conversions. All the conversions and healings, spiritual or physical, of which we have testimony, are a sign that Heaven has opened over Medjugorje and that the Queen of Peace has come and stopped for a long time as had never happened before in the history of 'humanity.
The revelation of the secrets will be a great joy and consolation for all. All those who have believed and are committed to living according to the Gospel of Jesus, as convinced believers, will be happy and in peace. We are witnesses of how every year a multitude of pilgrims come here to Medjugorje to pray to the Queen of Peace and their number will surely increase when the secrets are revealed. That will be a sign that will attract the attention of even those who previously did not listen to the Queen of Peace.
The future of Medjugorje will however be positive, that place will represent even more an invitation to prayer and an oasis of spiritual peace for all. "
(Taken from radiomaria.it – ​​Dario's interview of February 4, 2021)
In the month of October 2023, Our Lady gave two messages  to the Visionaries that Medjugorje Experts consider unusually severe
On October 20th 2023 Our Lady gave Ivan him this  difficult message:
"The situation in the world is serious" 
"Dear children! Today I invite you to pray for peace. At this moment, peace is threatened in a special way, and I ask you to renew fasting and prayer in your families and encourage others to pray for peace. Dear children, I want you to understand the seriousness of the situation and that much that will happen depends on your prayer and perseverance. Dear children, I am with you and I invite you to seriously start praying and fasting. Thank you for answering my call!' 
Then on October 25, in Our Lady's Monthly Message to Marija She Said:
 "Dear children! The winds of evil, hatred and unrest blow through the earth to destroy lives. That is why the Most High sent me to you to lead you towards the path of peace and unity with God and people. You, children, are my outstretched hands: pray, fast and offer sacrifices for peace. The treasure that every heart longs for. Thank you for answering my call."