Man Asks: "What is this Medjugorje"….The Power of Healing: A MIRACULOUS STORY ABOUT A MAN CALLED ARTY BOYLE
The power of healing
Donal Reid Donal Reid21 Oct 2017
Originally from Donagal Democrat
Email: sport@donegaldemocrat.com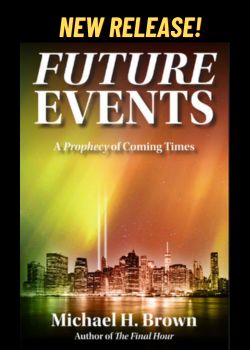 I've been on my travels again, this time, back to Medjugorje in Herzegovina. While you may be expecting to read about our new Donegal manager and his back-room team or about the exploits of the teams involved in last weekend's county finals, I instead am prompted to relate a miraculous story about a man called Arty Boyle.
I've been to Medjugorje many times since 2010 and every visit brings different fruits. People often ask me what this nondescript rural town is like and I am always unable to give a true and realistic description of Medjugorje.
To preface this story, I would like to mention something about the 'supernatural'. We all share an instinct of mind that says everything needs an explanation. Nothing just is without a reason why it is. Everything that is has some adequate or sufficient reason why it is. We use it every day, in common sense thinking and rationalising.
If we saw a rabbit suddenly appear on an empty table, we would not blandly say, "Hi, rabbit. You came from nowhere, didn't you?" No, we would look for a cause, assuming there has to be one. Did the rabbit fall from the ceiling? Did a magician put it there when we weren't looking? If there seems to be no physical cause, we look for a psychological cause: perhaps someone hypnotised us. As a last resort, we look for a supernatural cause, a miracle. But there must be some cause.
Over 600 cases of healings in Medjugorje have been recorded. Among the hundreds of cases, one that definitely stands out is of Arthur Boyle, an American from Hingham, near Boston. He was diagnosed with kidney cancer, which spread to his lungs. Doctors sadly predicted a speedy death.
"I was diagnosed with cancer in 1999. They removed my kidney. I thought the operation took care of everything, but eight months later during a follow-up exam, doctors found three tumours in my right lung. They gave me a less than a 5% chance that I would survive. Radiation and chemotherapy was out of the question. Only an operation to remove my right lung was possible. At that time, my best friend asked me if I'd heard of Medjugorje," recollects Arthur Boyle.
"I remembered then how years back my daughter, while studying medicine, had brought me a book from Medjugorje, titled 'The Messages of Medjugorje.' My wife read me the messages, but I didn't pay much attention to it. However, after my friend asked me about Medjugorje, I went home and asked my wife: 'What is this Medjugorje? What did you tell me about Medjugorje?' She told me all that she knew about that place of prayer, love, peace, and healing."
One week later in September of 2000, Arthur Boyle, emotionally crushed by his progressing illness, travelled to Medjugorje. At first, he felt a great power after Confession, then he had an impressive meeting with the visionary, Vicka and father Jozo Zovko at Široki Brijeg, not far from Medjugorje. That gave him the strength to attempt climbing up Cross Mountain.
"It was raining. As I was climbing, I felt tired. I had a strong pain in my legs, and I felt as if everything was getting worse. My chest hurt like never before, but we climbed to the top. We were the only three adult men on Cross Mountain. I prayed with all my heart and soul for God to forgive me and to help me to get well. We cried as we prayed. After that, I called my wife on my cell phone, because my friends and I had a feeling that something strange happened to me up on Cross Mountain. She then told me that she scheduled an operation to remove my right lung four days after my return from Medjugorje. I asked her if she could ask the doctors to examine me one more time before I went into surgery. I also asked her to organize everything, if it was possible, when I got back to America.
"Shortly after that, the doctor's secretary called me and said: 'Mr. Boyle, we know that you are in Medjugorje, and we know why. That is really great, but you have cancer, and it's not going to go away all by itself, believe me. I assure you that you need this operation'," Arthur Boyle told his story.
He arrived home in America convinced that he was healed. "God healed me. I am healed in my heart. I am spiritually healed. All that was rotten and unhealthy in me, I got rid of in Confession in Medjugorje." he repeated.
He then went to his doctor who showed him the old and new CAT scans. "He [the doctor] told me to wait outside for five minutes, then he called me into his office. He was scratching his beard, while looking stunned. He concluded that the cancer had just disappeared, that it was gone. We called all the attending doctors who had to operate on me and told them about it. Astonished, they all accepted the fact that I was cured,"
described Arthur Boyle.
That day, September 14, 2000, instead of going into surgery to remove his right lung, he went to play golf." (www.medjugorjemiracles.com)
Keep the faith!