Medjugorje Today April 23, 2021: A Special Message from Our Lady – Mary desires you to know this because "The world is in a moment of trial."
How to wait for the Gospa's message in Medjugorje on the 25th of the month? We suggest a prayer, to be recited in these hours, waiting for the words of the Virgin to the visionary Marija:
Prayer of entrustment to the Sacred Heart of Jesus
Jesus, we know that You are merciful and that you have offered Your Heart for us.
It is crowned with thorns and our sins. We know that You constantly beg us so that we do not get lost. Jesus, remember us when we are in sin. Through your heart let all men love each other. Hate among men will disappear. Show us your love.
We all love you and desire that you protect us with your heart as a shepherd and free us from all sin. Jesus, enter into every heart! Knock, knock on the door of our heart. Be patient and never give up. We are still closed because we have not understood Your love. Knock continuously. Make, O good Jesus, that we open our hearts to You at least when we remember Your suffered passion for us. Amen.
Our Lady in Medjugorje helps us on the journey of life
From the messages of Our Lady, our Mother, we can see that She wants to accompany us on the path of our life ; you can see that She lives, breathes and walks with us. It is not prayer that gives rest, but God. Prayer is not the goal, it is only a means to which Our Lady invites us and which she places in our hands. There is a prayer in which God cannot enter because the doors are barred and closed to Him; they are closed because our heart is not open. Prayer done in a formal and superficial way is tired and boring because there is no God inside; for this reason Our Lady in Medjugorje always invites us to pray with the heart, with love, with the desire to meet with God, so that He may make us healthier, cleaner and fuller of strength to carry the burdens of every day. Reflection by Father Ljubo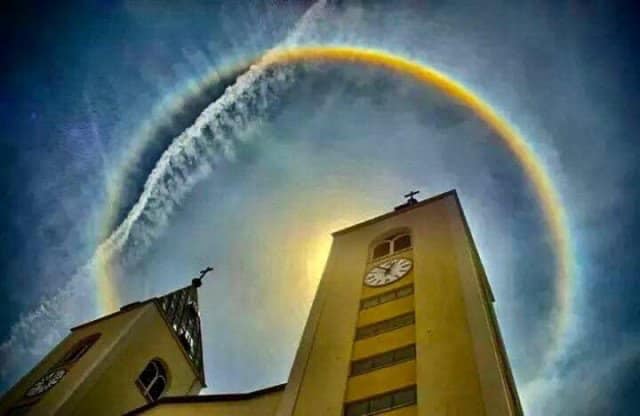 Medjugorje Message, August 2, 2016 – Apparitions to Mirjana
"Dear children, I have come to you – among you – for you to give me your concerns so that I may offer them to my Son; that I may intercede for you before Him for your good. I know that each of you has his concerns, his trials. Therefore I am inviting you in a motherly way: come to the table of my Son. He is breaking bread for you; He is giving Himself to you; He is giving you hope; He is asking for more faith, hope and serenity from you. He is seeking of you to battle within against egoism, judgement and human weaknesses. Therefore, as a mother, I am saying: pray; because prayer gives you strength for the interior battle. My Son, when He was little, often said to me that there will be many who will love me and call me 'mother'. Among you, I feel love. Thank you. For the sake of that love I am imploring my Son that none of you, my children, will return home the same as he came; that you may take with you all the more hope, mercy and love; that you may be my apostles of love who will witness with their lives that the Heavenly Father is the source of life and not of death. Dear children, anew, in a motherly way I am imploring you, pray for the chosen ones of my Son, for their blessed hands – for your shepherds – that they may preach my Son with all the more love and in this way bring about conversions. Thank you. "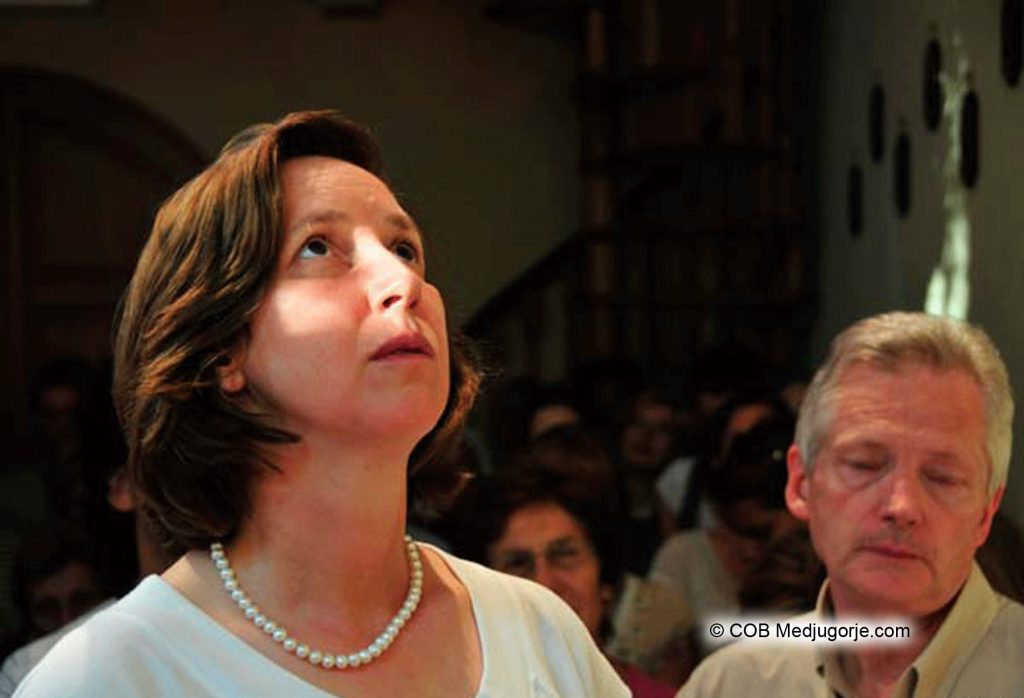 MESSAGE OF 25 MARCH 2010
Dear children, even today I wish to invite you all to be strong in prayer and in the moments when trials assail you. Live your Christian vocation in joy and humility and bear witness to all . I am with you and I bring you all in front of my Son Jesus and He will be strength and support for you. Thank you for having responded to my call.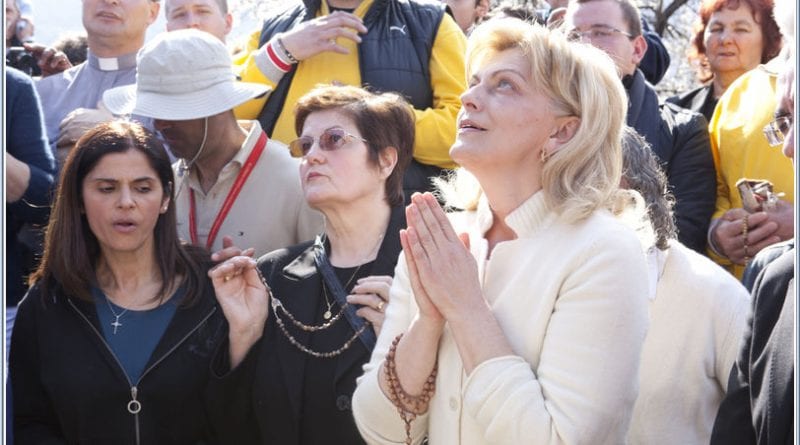 MESSAGE OF 25 AUGUST 2015

Dear children! Also today I call you: be prayer. Prayer be wings for you for the encounter with God. The world finds itself in a moment of trial , because it has forgotten and abandoned God. For this, little children, be those who seek and love God above all. I am with you and I lead you to my Son, but you must say your "YES" in the freedom of the children of God. I intercede for you and I love you, little children, with infinite love. Thank you for having responded to my call.