Medjugorje Today January 9, 2021 "I am the Mediatrix" …Our Lady explains this powerful title – The hidden meaning can help you in your day and keep you on the path to heaven.

Medjugorje Message, July 17, 1986
"Dear children! Today I am calling you to reflect upon why I am with you this long.

I am the Mediatrix between you and God.

Therefore, dear children, I desire to call you to live always out of love all that which God desires of you. For that reason, dear children, in your own humility live all the messages which I am giving you. Thank you for having responded to my call. "
Medjugorje Message, March 18, 2012 – The annual apparition of Our Lady to Mirjana Dragicevic-Soldo
"Dear children! I am coming among you because I desire to be your mother – your intercessor. I desire to be the bond between you and the Heavenly Father – your mediatrix. I desire to take you by the hand and to walk with you in the battle against the impure spirit. My children, consecrate yourselves to me completely. I will take your lives into my motherly hands and I will teach them peace and love, and then I will give them over to my Son. I am asking of you to pray and fast because only in this way will you know how to witness my Son in the right way through my motherly heart. Pray for your shepherds that, united in my Son, they can always joyfully proclaim the Word of God. Thank you. "
Medjugorje Message, July 2, 2012 – Apparitions to Mirjana
"My children; Again, in a motherly way, I implore you to stop for a moment and to reflect on yourselves and on the transience of this your earthly life. Then reflect on eternity and the eternal beatitude. What do you want? Which way do you want to set out on? The Father`s love sends me to be a mediatrix for you, to show you with motherly love the way which leads to the purity of soul; a soul unburdened by sin; a soul that will come to know eternity. I am praying that the light of the love of my Son may illuminate you, so that you may triumph over weaknesses and come out of misery. You are my children and I desire for all of you to be on the way of salvation. Therefore, my children, gather around me that I may have you come to know the love of my Son and thus open the door of eternal beatitude. Pray as I do for your shepherds. Again I caution you: do not judge them, because my Son chose them. Thank you. "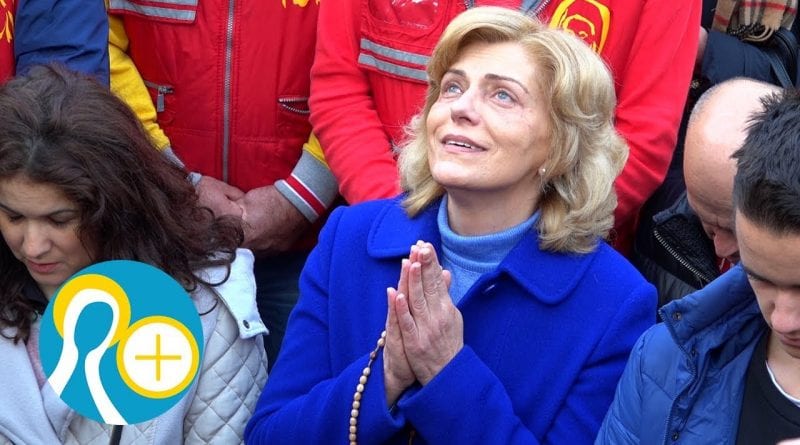 THE ESSENCE OF THE MESSAGE OF MEDJUGORJE IS:
·       Return to God through a greater Faith
·       Conversion by means of admitting our sins and going to confession
·       Live a changed life – actually live the Golden Rule to treat others as you would have them treat you.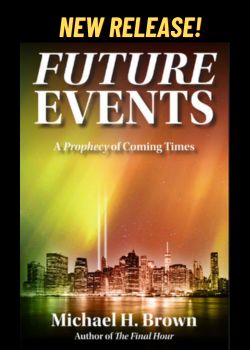 ·       Then keep converting from sin to grace and from grace to holiness by
o   daily by a daily examination of conscience,
o   practicing our resolution that flows from daily meditation
o   going to confession once a month
·       Pray the Rosary every day
·       Fast and offer up your daily crosses – by accepting with trust and uniting to the Cross of Jesus
o   what you did not choose, do not like and cannot change
·       On June 27, 1981 Our Lady said: "Peace, peace…nothing but peace. Men must be reconciled with God and with one another. For this to happen it is necessary to believe, to pray, to fast, to go to confession." ·       On August 6, 1981, the word Peace (Mir) was written in the sky as though by an invisible hand. This sign was repeated several times. Many witnessed it.
·       At the end of August 1981 Our Lady revealed: I am the Queen of Peace.
·       On June 16, 1983 she said: I have come to tell the world: God is truth. He exists. In him is true happiness and abundance of life. I present myself here as the Queen of Peace to tell the world that peace is necessary for the salvation of the world. In God is found true joy from which true peace flows.
If the Mother of God is appearing, then Jesus is real, then everything must change
Why is Mary referred to as the "mediatrix"?
The Second Vatican Council dedicated the eighth chapter of the Dogmatic Constitution on the Church to our Blessed Mother.  Since our Lord continues His work and saving mission through His body, the Church, the council fathers, particularly under the guidance of Pope Paul VI, decided that it was most appropriate to address the role of our Blessed Mother in this document because "she is endowed with the high office and dignity of the Mother of the Son of God, and is …the beloved daughter of the Father and the temple of the Holy Spirit" (#53).  The whole Church honors Mary as a preeminent and wholly unique member of the Church, and as a model in faith, hope, and charity.
Given this basis, the Vatican Council II here again repeated the titles of Mary as Advocate, Helper, Benefactress, and Mediatrix (#62).  In its basic definition, a mediator is one who serves as an intermediary between two other parties.  Oftentimes, the mediator assists in reconciling differences and bringing the parties to an understanding.
Examining the references to our Blessed Mother in the Sacred Scriptures, we find this role of "mediator."  Mary, recognized by Archangel Gabriel as full of grace, one with the Lord, and blessed among all women, conceived by the power of the Holy Spirit and bore Jesus Christ. Through her "mediation" Jesus entered this world– true God becoming also true man.  In the gospel passages in which she appears, our Blessed Mother always presented our Lord to others:  the shepherds, the Magi, the priest Simeon, and the wedding party at Cana.  She stood at the foot of the cross, sharing in our Lord's sufferings, and at that point He gave her to us as our Mother.  Finally, Mary was with the apostles at Pentecost; she who brought Jesus into this world was there for the birth of the Church.  At the end of her life, Mary was assumed body and soul into heaven, the fulfillment of the promises of eternal life of body and soul given to all of the faithful.  The Dogmatic Constitution on the Church captured her life well in stating, "Thus in a wholly singular way she cooperated by her obedience, faith, hope and burning charity in the work of the Savior in restoring supernatural life to souls" (#61).
Therefore we could look at Mary as the Mediatrix in three senses:  First, as mother of the redeemer, she was the intermediary through which the Son of God entered this world to save us from sin.
Second, by the witness of her own faith and thereby of presenting Christ to others, she aided in reconciling sinners to her Son.  Mary, sinless yet knowing the suffering caused by sin, continues to call sinners to her Son.  Through her example, she inspires all of us to the faith, hope, and love that our Lord wants all of us to have.
Finally, because of her assumption and role as mother for all of us, she prays for us, interceding on our behalf just as she did at Cana, asking the Lord to bestow graces to us as He wills.
This title and role of Mediatrix, however, in no way is meant to distract the faithful from Christ or erode His role as the one Mediator (#62).  Christ's mediation is primary, self-sufficient, and absolutely necessary for our salvation, whereas the mediation of our Blessed Mother is secondary and dependent upon Christ.  The Vatican Council stated,  "In the words of the apostle [St. Paul], there is but one mediator:  'for there is but one God and one mediator of God and men, the man Christ Jesus, who gave Himself a redemption for all' (I Timothy 2:5-6).  But Mary's function as mother of men in no way obscures or diminishes this unique mediation of Christ, but rather shows its power.  But the Blessed Virgin's salutary influence on men originates not in any inner necessity but in the disposition of God.  It flows forth from the superabundance of the merits of Christ, rests on His mediation, depends entirely on it, and draws of its power from it.  It does not hinder in any way the immediate union of the faithful with Christ but on the contrary fosters it" (#60).
Let us continually implore our Blessed Mother's prayers.  May her example inspire us to strive to be full of grace, seeking forgiveness for sin, and to present Christ to others in our words and deeds.  As she held Christ in her womb, may we hold Christ in our hearts.  In so doing, we too may become like mediators, leading others to Christ through our own witness.