Miraculous Survival Inside Church .."We Were Totally Unscathed…The woods exploded. The Subway restaurant across the street exploded, and on all sides of us was fire."
A Northern California pastor has recalled the dramatic moments he and a small group of his church members made a miraculous escape from the raging inferno that has gripped huge swathes of the West Coast state.
Doug Crowder, pastor of Magalia Pines Baptist Church, risked his life to save others as he gathered up 30 desperate residents and four church members, helping them take refuge at his church building. But as the group loaded up into a convoy of vehicles and attempted to escape the clutches of this monstrous fire, the whole place "exploded," according to Pastor Crowder.
"We were in the driveway planning to leave," he told Baptist Press, choked up with tears, "and the entire world erupted."
---
---
"The woods exploded," Crowder continued. "The Subway restaurant across the street exploded, and on all sides of us was fire."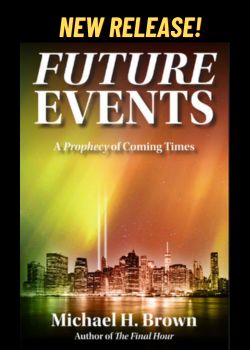 With nowhere to turn, the group sprinted back inside the church building, huddled together and prayed. With the roaring sound of flames ripping through buildings, and the deafening blast of propane canisters detonating at a neighboring hardware store, the group cried out to God for protection. And, quite simply, he answered.
Despite the fury of the wildfire, the church building remained unscathed, and the group huddled inside endured the entire night without suffering any injury whatsoever.
"We were totally unscathed — totally," Crowder said, adding that "the fall leaves were still on the trees" on the church's property.
Staggeringly, despite the entire town being leveled to the ground, the church remained standing. It will now become a beacon of hope as this small town community attempts to rebuild from the ashes.
"It will be years before it's a town again," Crowder said. "But all through that, our church will be standing and our church will be ministering."
The "Camp Fire," named after the origin of the blaze in Camp Creek, California, has become the deadliest in the state's history. The statewide death toll has now risen to 44, according to the sheriff of Butte County. The Camp Fire has decimated more than 117,000 acres of Northern California, and has destroyed more than 7,000 structures, including 6,453 single-family residences, according to CNN.
In Southern California, an additional 57,000 structures are under threat as the Woolsey Fire continues to rage. The blaze has now scorched more than 93,000 acres, and has caused the death of two people.
Do pray for all those affected by this dreadful natural disaster.
(H/T: Baptist Press)