Feast Day for the Great Saint and the little known story of Mother Teresa's Secret Plan to Consecrate Russia
*Reprinted with permissions from author*
Mother generic ativan line Teresa's secret agent
by Renzo Allegri
ON 19 OCTOBER, Mother Teresa of Calcutta will be beatified, shattering all records for speed. Ordinarily, the cause for a candidate for sainthood cannot even be opened until five years after his/her death, and the Albanian-born nun died in 1997. But Pope John Paul II authorised a special exemption from the normal rules in her case recognising the widespread public recognition of her sanctity. There have been numerous books, articles, films and documentaries written and made about her and many more are underway. It is easy to think we know everything about this nun, however, every now and then, some unknown aspects of her life come to light.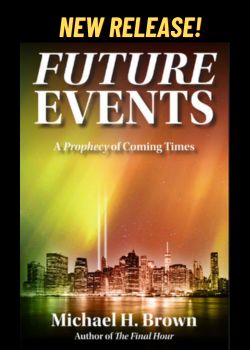 The conversion of Russia
An unknown aspect of Mother Teresa's life concerns her wish to work for the conversion of Russia. This aspect was revealed to us by the Most Reverend Pavol Hnilica, the Slovak bishop who was Mother Teresa's friend for 33 years and collaborated with her on many initiatives on several occasions.
"For years, Mother Teresa wished to travel to Russia with her nuns to witness the Christian faith," Bishop Hnilica explained to us. "But she managed to fulfil her wish at the end of the 1980s with the help of Raissa Gorbatschowa, the wife of Mikhail Gorbachev, the then Soviet President."
Bishop Hnilica is full of tales relating to the nun of Calcutta. He travelled often with her and he recorded interviews and conversations with her during their travels. When he speaks about Mother Teresa, he does so with enthusiasm and each time incredible facts and episodes come into conversation, which reveal how active and creative this nun was, a volcano of initiative.
"Mother Teresa was born in Skopje, in Kosovo, in 1910, and so she was of Slavic blood. This is why she considered herself almost related to the Russian population and suffered greatly whenever she heard that Soviet Communism persecuted mercilessly any form of religion.
"We often spoke of Russia. She was very familiar with what the Virgin had said during the apparitions in Fatima, and that an atheist ideology would arise, spreading errors world-wide, but that in the end "Russia would be converted and [her] Immaculate Heart would triumph."
"One day, on returning from Fatima where I had met Sister Lucia, I recounted to Mother Teresa what this famous seer had told me. I paused on a detail which had struck me, namely, that the Virgin of Fatima, in various apparitions, the official ones in 1917, and the private ones before Sister Lucia in the years that followed, had expressed an interest in Russia a good 22 times. "This insistence," I said to Mother Teresa, "is proof of extraordinary kindness on the part of the Blessed Virgin Mary towards the Russian population." Mother Teresa was also struck by this and in her heart grew the great desire to work towards the conversion of Russia. From that moment on, she dedicated herself to this project with all her heart."
The Miraculous Medal
Bishop Hnilica explained to us that Mother Teresa prayed a lot for the conversion of Russia, she made the nuns pray, sent rosaries, bibles and holy cards secretly to Russia, and above all, tried to spread devotion to the 'Miraculous Medal' in this nation.
In fact, Monsignor Hnilica told us a particularly incredible story about this 'Miraculous Medal'. A 007-style adventure, thought up and organised by Mother Teresa, to take the 'Miraculous Medal' into the heart of the Kremlin, demonstrating that the faith of saints is simple but also daring and undaunted by any obstacle.
Here, in the words of Bishop Hnilica, is the tale of this adventure in which he was the main protagonist following Mother Teresa's will.
"Mother Teresa was deeply devoted to the 'Miraculous Medal'," explains Bishop Pavol Hnilica. "It is a small oval-shaped medal which was minted following exact indications by the Virgin Mary herself. She appeared in Paris, in 1830 to a young nun, Sister Catherine Labouré, who is now a saint. Our Lady told her how she wanted the medal to be. It is the only case we know of in which the Virgin Mary herself gave instructions about the making of a medal in her name. Sister Catherine confided to her superiors, who dismissed the idea as they thought it absurd. However, as ever with events destined from above, the project went ahead, the medal was minted, distributed, and a few years later it was already so popular, that it was called the 'Miraculous Medal' because it brought extraordinary graces to whoever wore it and prayed for Mary's intercession and help.
"Mother Teresa was one of the greatest promoters of this medal. She always kept copies on her which she handed out to whoever asked her for prayers. She recommended wearing it around the neck or in a pocket as a sign of protection. As I said, she saw that many of these medals arrived in Russia. She made me buy bags of them, and then I had them blessed by John Paul II, and we sent them clandestinely to Communist countries."
Consecrating Russia
"In 1984, Mother Teresa had an incredible idea. She told me that one of these 'Miraculous Medals' had to be brought into the Kremlin, as if to consecrate the capital of atheism to the Virgin Mary with this simple gesture. She asked me if I felt up to carrying out her project.
"To be honest, I was the least suitable person to do such a thing, because in the countries behind the Iron Curtain I was considered Enemy Number One of Communism, and in Czechoslovakia, I had been condemned to death because of my anti-Communist activity. Entering into the Soviet Union was impossible for me, but I couldn't say no to Mother Teresa. Being with her, it was easy to get infected by her enthusiasm and courage.
"I thus accepted to take the 'risk', but I didn't know whether I'd succeed in completing the task. Nevertheless, Mother Teresa organised everything. She had some contacts within the Russian Consulate in Calcutta. I don't know what she said to them, but she managed to get me a visa.
"We decided that the mission should be carried out in March 1984. Mother Teresa chose this date as she knew that on 25 March (Feast of the Annunciation) of that year, the Pope was going to consecrate Russia to the Immaculate Heart of Mary. She wanted someone to be inside the Kremlin at the precise moment when the Pope recited the prayer of consecration in Rome, in order to pray spiritually with the Pope and leave one of the famous 'Miraculous Medals' there.
"Mid-February 1984, I departed for Calcutta with Fr. Leo Maasburg, my faithful collaborator who was to accompany me on this mission.
"Mother Teresa said that it was necessary to prepare for this journey through prayer. For a whole month, we prayed together that our plans would work. Mother Teresa also made her nuns pray for 'a particular intention' as, apart from us two and Fr. Leo, no-one else knew what we were about to do.
"As I already said, Mother Teresa had seen to my visa and air tickets through the Russian Consulate. Fr. Leo and I were to be two tourists travelling from Calcutta to Rome via Moscow, stopping in Moscow for three days to visit the city's museums.
"On 23 March, Mother Teresa accompanied us to Calcutta airport. When I said goodbye to her, she was moved, she grasped my hand and gave me her personal rosary.
A dangerous mission
"There were no problems throughout the journey and we arrived in Moscow safe and sound at 4 o'clock in the morning on 24 March. Then, there was a moment of extreme panic for me when I showed my passport to a soldier at the customs desk. He looked at me suspiciously, and then he began asking me a lot of questions but I didn't want to let him know that I understood Russian so I answered in Italian as my passport was Italian,. The soldier didn't understand me, but he had some serious doubts about me. He began making a series of phone calls from the guard room, but it was 5 o'clock in the morning and so nobody answered. I had to wait outside the customs office where it was -5°C. I was worried, and so I pulled out Mother Teresa's rosary from my pocket and secretly started to pray. I could already see myself deported to Siberia. But I also had a lot of faith in Mother Teresa's prayers. The nun had said that my journey would be accompanied by her constant prayers. I thus said: "Lord, let Your will be done! But remember that it is Mother Teresa who has sent me here."
"After nearly an hour, the soldier called me and I could see he was annoyed because he hadn't been able to contact any of his superiors. He tried yet again to ask me whether my passport was mine and I nodded. In the end, he stamped my passport and let me go.
"I joined Fr. Leo who had been waiting for me in a corner of the airport and who had also been very worried. We went to the hotel and then began visiting the city, but very discretely and separately. We found out how to enter the Kremlin, and by chance, the Kremlin was open to tourists over these few days.
"The Kremlin is a citadel, surrounded by a wall within the city of Moscow. It is a type of fortress which extends over an area of 28 hectares. In ancient times, it was the civil and religious heart of the city. There were, in fact, royal palaces and some of Moscow's most important churches, among which the Orthodox Patriarchs' cathedral, called the 'Church of the Dormition' or 'Assumption Cathedral'. After the Bolshevik revolution in 1918, these churches were closed and transformed into museums.
"According to the project agreed upon with Mother Teresa: on the morning of 25 March, when the Pope was beginning his ceremony for the Consecration of Russia to the Immaculate Heart of Mary, I had to visit the Kremlin, as a tourist, and pause in the Assumption Cathedral. While pretending to be interested in the precious works of art contained therein, I was to begin praying and to look for a hidden spot where I could place the 'Miraculous Medal' Mother Teresa had given me.
"It all went well, just as it was suggested to me to do, even if I was very frightened. Luckily there were lots of tourists in the Kremlin that day, and amidst such a lot of people, I felt more protected.
"I visited several buildings and stopped in the Archangel Cathedral, the second largest in the Kremlin, I then entered the Assumption Cathedral. I looked around attentively to find a spot where I could deposit the medal.
"It is a beautiful church, full of breath-taking works of art which is why it has been conserved for so long, even if unfortunately it is no longer a church, but a museum.
"I noticed, reading my guidebook, that there were the thrones where the Tsar, Tsarina and Patriarch of Moscow and all Russia used to sit during the religious ceremonies with the Patriarch sitting in the middle. I decided that the 'Miraculous Medal' should be put under the throne of the Patriarch, while praying that Patriarch Alexy II would soon be able to return to celebrate religious rites in that place.
"At a certain point, I found myself alone and I began concentrating on celebrating Mass secretly. I carried out the Consecration by memory using a piece of bread and some wine which I had brought with me.
"This was an intensely moving and religious moment. A Mass had not been celebrated in this place for 76 years. Then, very slowly, I approached the Patriarch's throne and I noticed a little crack in the wooden floor where I quickly dropped the 'Miraculous Medal'. I remained there for a while longer praying and then I went back to the hotel where Fr. Leo was waiting for me. We left for Italy on the same afternoon."
A mysterious finale
I asked Bishop Hnilica whether he recounted this tale to Mother Teresa.
"A few months later she came to Rome and I gave her a detailed account," replied the Slovakian bishop. "She was so delighted. She continued in her missionary work on behalf of Russia. One day, in 1988, I received a phone call at 6 o'clock in the morning from Mother Teresa who said to me: "Bishop (she used to call me this) I am leaving for Moscow. You know how important it is for me to work in Russia, so I wanted to inform you of my trip. I am leaving for the airport right now."
"Mother Teresa had been invited to Moscow for an international meeting. On that occasion she met Raissa Gorbatschowa, the wife of the Secretary General of the Soviet Union and they became friends. She confided to Mrs. Gorbachev her wish to open a few convents for nuns in Russia and Mrs. Gorbachev promised to help her. A year later, the first convent was opened.
"When I met Mother Teresa some time later, she said to me: "My dream is to be able to open 15 convents in Russia: because there are 15 mysteries in the Rosary." Instead, 20 were opened, more convents than mysteries of the Rosary. But Pope John Paul II has since added 5 more mysteries to the traditional 15, and thus there are the same number of convents in the Soviet Union as there are mysteries in the Rosary, just as Mother Teresa had wished."
Bishop Hnilica on Medjugorje and Pope John Paul II
"Go to Medjugorje incognito. Who can forbid you this?" St. John Paul II