Powerful new video of Our Lady alone at the Blue Cross. Medjugorje suffers from the corona super-virus and there are no pilgrims. Keep Our Lady company and pray for her, for Medjugorje and the World.
Medjugorje Visionary comments on Coronavirus after February 25, 2020 apparition and message for the world – "When I heard about this Coronavirus, I wondered – How can we fight this?"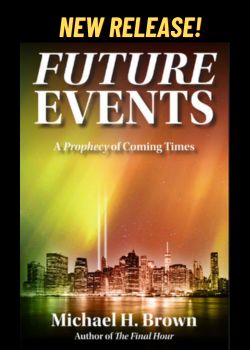 SOURCE Sarajevo Times
Due to the appearance of coronavirus, the tourist season in Medjugorje is seriously endangered, which is indicated by the fact that there are currently only a few hundred guests in the tourist resort out of the expected several thousand, Klix.ba news portal reports.
The head of the Medjugorje Tourist Board's office, Zeljko Vasilj, tells Klix.ba that there have never been fewer tourists since the existence of this shrine. "Although there are many guests during the pre-season, it was expected that several thousand tourists would be staying here, and now there are only a few hundred, " says Vasilj.
The reason for this is the fear of the coronavirus that has hit Italy from where they get the most guests throughout the year. Vasilj explains that due to the latest circumstances and the emergence of coronaviruses, tourist workers have canceled a large number of guest arrivals from Italy due to all the possible negative consequences. But looking at which countries are most affected by the coronavirus epidemic, he points out, it is clear that Medjugorje will experience an even stronger fall in the tourist season, which is expected to blossom in April and May.
"If the fourth and fifth months of the coronavirus epidemic continue, it will cause us a real disruption to the expected number of guests, most of whom are traditionally from Italy, " says Vasilj.
Up to half a million tourists from Italy visit annually, which is a clear indication of what extension of this agony would mean for this Herzegovina tourist destination. " They have been our guests since day one, they have always been number one, the oldest, most numerous and grateful guests in every way, " Vasilj points out.  And now they have a few guests from Italy, but as they point out, they are not from sites affected by the coronavirus.

This prayer was inspired by Our Lady, to Jelena, and She said it was the most beautiful prayer that could be said for a sick person: The Virgin Mary never abandons us, as a loving mother invites us to pray and pray so much because graces and healings are possible, it is enough to trust and see God's hand and plan also in sickness.
PRAYER FOR THE SICK
O my God, this sick one here before You, has come to ask You what He desires, and which He believes to be the most important thing for him.

 

You, God, let these words enter his heart "It is important to be healthy in the soul!

 

»Lord, let Your holy will be done in everything!

 

If you want me to heal, give him health.

 

But if Your will is different, let it continue to carry its cross.

 

I also pray for you that we intercede for him;

 

purify our hearts to make us worthy to give, through us, your holy mercy.

After prayer, recite the Glory to the Father three times.