Medjugorje Visionary comments on Coronavirus after February 25, 2020 apparition and message for the world – "When I heard about this Coronavirus, I wondered – How can we fight this?"

---
Medjugorje seer Marija Pavlovic-Lunetti talked about the Coronavirus: 'Let's start with the rosary in our families. May the Lord release us from this fear '

As is customary for many years, after meeting with Our Lady and the message Our Lady gives to the world every 25th of the month, Marija Pavlovic, in conversation with P. Livija for Radio Maria, commented on the recently spoken Our Lady's message. From her last interview, we highlight some of her reflections, in which she also referre
d to Coronavirus, pointing out:
" I am convinced that this situation will not last long, but for us it can be the beginning of a new life . 
When I heard about this Coronavirus, I wondered, "How can we fight this?". As the name of the virus tells us, let's stick to the rosary, keep the rosary. The Holy Rosary has won thousands of times . 
Let's start with the rosary in our families. May the Lord release us from this fear …
Jesus said that certain evil spirits can only be deterred by prayer and fasting.
Also for this virus let's start praying and fasting … "
(From a phone call from P. Livi with Mary from Medjugorje regarding the February 25 message.)
---
(February 25, 2020)
"Dear children! In this time of grace, I desire to see your faces transformed in prayer. You are so flooded by earthly concerns; you do not even feel that spring is at the threshold. You are called, little children, to penance and prayer. As nature fights in silence for new life, also you are called to open yourselves in prayer to God, in Whom you will find the peace and warmth of the spring sun in your hearts. Thank you for having responded to my call."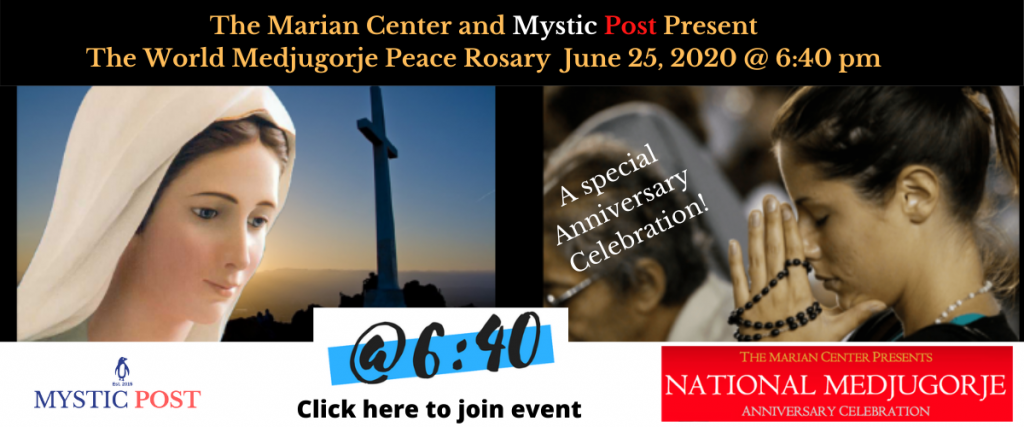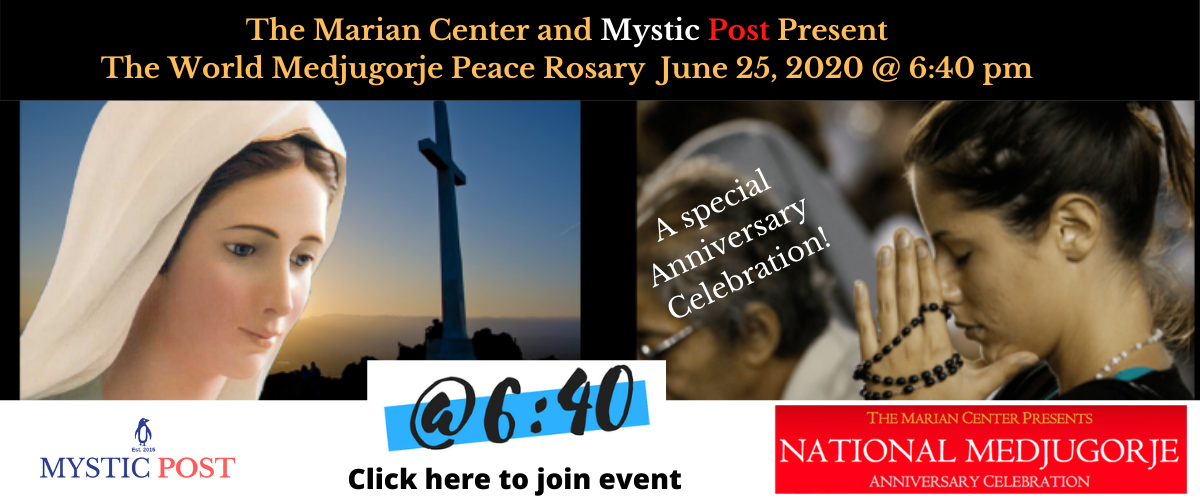 Source