"I Implore You to Persevere as My Apostles…My children, great graces have been given to you to be witnesses of God's love. Thank you for responding to my call." The Queen of Peace



---
"RespondU" is Mystic Post's latest YA section focused on music, art, and faith on the edge.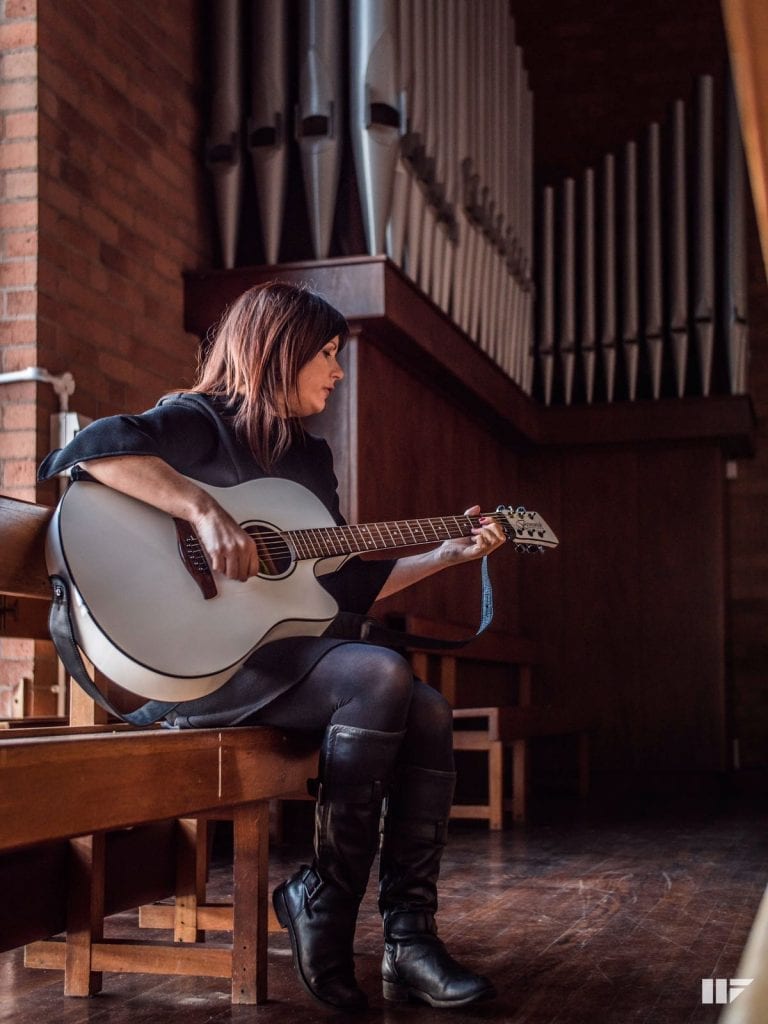 Suzi McJ latest song "The Heart"
The name "RespondU was inspired by Our Lady's  plan to change the world. She implores us in her special way to respond to her messages.  She says "Dear children, thank you for responding to my call."   Please  accept the challenge to respond to Our Lady's call and be a part of the miracle that will change the world.
---
Please Welcome Suzi McJ as Mystic Post's new Youth Ministry Editor of RespondU!.
Suzi has been singing, playing guitar and writing songs for a long time.Her Catholic faith is central to her life and she has a special devotion to Our Lady. As a young teenager exploring her spirituality, she found herself in Medjugorje where the messages of the Queen of Peace resonated with her in an important way.
Suzi has a wide following on Facebook and has contributed greatly to OurLady's call for us to be her apostles of Love.
---
Mystic Post Interview with Suzi McJ 
Where are you from? Scotland
What do you do? I am a singer, songwriter & guitarist(amongst other things!)
When did you start playing? Around 10/11 years old. I just got this urge to ask my dad to show me how to playguitar. His response was "I'll teach you but it will be the way I learned".
What way was that? Playing Catholic Hymns. Even though he wasn't a Catholic at the time. He had tried to learn several times before, had picked up a few pieces here and there. Likesof The Beatles, Bob Dylan etc but it had never really clicked with him. A fellow fireman offered to help him by playing along to the Hymns with him while they were based at the station when they were on the nightshift and the rest is history.
So, you learned by playingHymns too?Yes and veryquickly. I barricadedmyself in a room and in less than aweek I was playing my way through most of what was in that little green folder. I think the fact I already knew them it was just a matter of strumming along.
Did songwriting come with it? No. That was much later
When did that happen? I wrote my first song at25. "Wake Up Call" was my first song.
Wow! What inspired you to write it? Long story. How long have we got?
Half an hour? Nope, not enough. I'll save it for another day.
So, Suzi, your currently doing an album?I've had it inside of me for a long time. I've just never felt it was the right time or that I was ready until recent years.
What do you write about? Anything. From as light hearted a topic as a sunny day to as deep and meaningful as a wake upcall or a pro-life song.
What comes first the music or the lyrics? For the majority of the songs that I class as 'go-ers' it's usually the music. I'll be sitting strumming along on an acoustic guitar and a melody will start running through my mind. The words will just flow to match that. Although recently I've written a couple of tracks where the Title has come to me first and I'll wrap the words and music around that.
Favourite Band/Artist?I can honestly say I'll sing, clap or tap along to anything other than Heavy Metal. I can't get my head around anything where the chord progressions are too distorted. I just can't feel that. We don't gel.
What was the first song you bought? Growing upInever had money to buy records. Working class, family of 9. Although my brother did one year around Christmas time. I begged him to tag along and we chose"Do they know it's Christmas" By Band Aid and "We all stand together" Paul McCartney. My mother made us walk right back down the town and take the latter back!
Why? I have no idea. I just remember her going something like "That Frog Song! What a load of rubbish! Take that back!" I will need to ask her exactly why but we were like "what's up with her?" I think itmighthave been something to do with being stuck in the house with 7 kidsgoing…Buubuubuu aye eeya…all day long…would be enough to drive anybody round the bendto be fair!Something similar in recent years was every mother of young kids I knew banging on about how they couldn't standCrazy Frog. What is it with themfrogs I wonder?
Any other influences? I am a Celtic supporter andremember reading a Biography onTommy Burns the footballer, "a supporter who got lucky" his core values in life were what he classed as the 3 F's. They were Faith, Family and Friends, in that order. That really struck me, the simplicity of it. He was able to stick to this belief and carry it both on and off the field. The chapter about him taking the time to reply to fan mail I know is true as we all laughed at my Gran one year when she informedus she was sending him an Easter card. Lo and behold we sat sheepishly afew weeks later listening to her proudly read thelovely reply letter she received from him. I have admiration for people who are not afraid of being themselves. People that come from the heart.
Do you get fanmail? Yes. I get asked anything from what is you date of birth? to what height are you? My favourite so far was from thisguy who said he was really enjoying following me and thatI seemed kind of like a Catholic, but happier!
Do you feel there's a link between your faith and your music? It's impossible for there not to be. My faith is strong,it's the core of who I am so it's always going to shine through. It cannot be hidden.
What's your favourite book? So far, "The Shed That Fed a Million Children" the story of the Mary's Meal Charity tops it.
Do you have any weaknesses or downfalls? Loads. I suppose one of them is when everyone else just thinks it, I'll tend to just say it. Put it this way it can either leave you as everyone in the rooms hero or them going "did she just say that?"
What's your go-to phrase?The day you stop learning is the day you die…followed with…by the way!
So what's next? Concentratingon the album. I'm unsigned so have to self fund it. In order to do that, you have to work, which then eats away at your free time…so it's a bit of a slow burn. I wouldn't have it any other way. I can't imagine having anything or anyone disrupt the creative flow for it. The only person to be putting pressure on me…will be me. This soul is not for sale.
Any more releases prior to that as tasters for us? I think just one more single will probably be out around springtime. Oh, and another thing on the horizon, I need to properly record "Wake Up Call" it's sitting in demo mode and I would like to get avideodone for that. I'm hoping to shoot on location, in a certain little village in Bosnia Herzgovina called Medjugorje. Where there is a whole lot of something going on!
Do you have a question for me? Yes. What are you all about? (Laughs)
We will be hearing more aboutSuzifrom time to time in "The McJWay" a new youth section of our website.
What are you all about? will run as a regular feature in which she willinterview a series of interesting Artists.
You can follow Suzi her on Facebookhttps://en-gb.facebook.com/volumetwomusic/
and subscribe to her You Tube Channel herehttps://www.youtube.com/watch?v=lEsDCQ7vVME