Signs: Russia Moves Nuclear Missiles Near Ukraine Border
Russia has deployed batteries of nuclear-capable ballistic missiles close to the Ukrainian border, according to new satellite images.
The photos, taken by ImageSat International, show a deployment of short-range nuclear-capable Iskander ballistic missiles near the city of Krasnodar, which is about 270 miles southeast of the Ukrainian border, Fox News reported. ImageSat is a professional commercial satellite imaging provider. Its imaging is regularly used by governments and defense agencies for security analysis purposes.
Read More: Russia says Ukraine may no longer be a country soon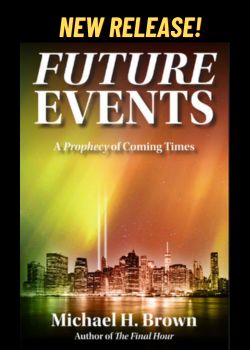 The detailed satellite images show a missile compound with several bunkers and a second nearby compound with multiple hangars. An Iskander launcher could be seen close to a transloader vehicle—used to rapidly reload fresh missiles into the launcher.
Another transloader vehicle could be seen leaving a bunker close by, the door of which was open, the broadcaster added. Imagset International suggested the drill could be seen as a "signal from Russia to the U.S." Another similar drill was held at an Iskander site near the Siberian city of Ulan-Ude.
The Iskander missile has a range of up to 310 miles, putting the war-torn Donbass region of eastern Ukraine within striking distance. Pro-Russian militants have been fighting government forces there since 2014 in an effort to establish an independent state. Russian forces have provided both indirect and direct military support to the militants.
Though the war is ongoing, its intensity has waned since the frontlines stabilized and a cease-fire—which has been violated almost every day since—was signed in early 2015.
But tensions rose again in November, following a naval clash in the Black Sea. Russian vessels and helicopters pursued, fired upon and seized three Ukranian vessels they claimed violated Russian territorial waters. Twenty-four sailors were also detained.
A Moscow court announced this week that eight seamen would be detained for an extended period, despite continued protests from Kiev and the West. Ukraine has maintained that its vessels were using international waters and blamed Russia for purposefully instigating the incident.
Russia annexed the Crimean Peninsula in 2014 after Ukraine's pro-Kremlin president was deposed by mass protests. Moscow has since constructed a mammoth bridge linking Crimea to Russia across the Kerch Strait, and has reportedly been harassing Ukrainian vessels using the waterways to travel between the country's eastern and western ports.
Earlier this week, a senior Russian defense official delivered a chilling warning to Kiev, suggesting its cooperation with western powers put its sovereignty at risk.