That extraordinary Eucharistic miracle in Italy, which happened on Easter.. "Holy Terror of the celebrant and the immense wonder of the people who crammed the church".
In the Basilica of Santa Maria in Vado is still preserved the relic of the Eucharistic miracle occurred in 1171. Around the seventh century the devotion of the faithful, for an image of the Madonna called "San Luca" and placed on a capital, which was attributed many miracles, elevated, just on the passage of the river "Ferraruolo" a church that took the name of "Santa Maria del Vado" that is the "ford".
On Easter 28 March 1171 , the prior of the Canonici Regolari Portuensi, Fr Pietro of Verona, was celebrating the Easter Mass, assisted by three confreres (Borio, Leonardo and Aimone). When, at the moment of the consecration of the Host, a wave of Blood emerged from this , which went to settle in large drops on the small vault and visible to all. The chronicles of the event recount the "Holy Terror of the celebrant and the immense wonder of the people who crammed the church".
Many were the witnesses who claimed to have seen the Host take on a blood color and to have the figure of a child in it. The Bishop Amato of Ferrara and Archbishop Gherardo of Ravenna were immediately informed of the incident, and they noticed with their own eyes the Persistent Blood of the Miracle, that is, "The Blood which was very bright redeemed the small vault of the altar." 
The church immediately became a pilgrimage destination, and was subsequently restructured and enlarged by order of the duke Ercole I d'Este, starting in 1495.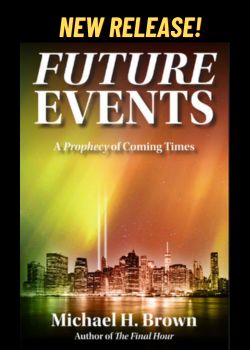 Subsequently, the current splendid and monumental Basilica was built where in 1501 the small dotted vault of the Precious Blood of Jesus was transferred, in which traces of Blood are still visible. 
There are numerous testimonies that mention the Miracle, among these the most important is the Bull of Pope Eugene IV (March 30, 1442), in which the Pope mentions the Prodigy referring to the testimonies of the faithful and the ancient historical sources. The manuscript of Gerardo Cambrense is the oldest document (1197) that mentions the Prodigy and is kept in the Lamberthiana Library in Canterbury.
Another document, which dates back to March 6, 1404, is the Bull of Cardinal Migliorati, in which indulgences are granted to "who will visit the church and pay homage to the Prodigious Blood". Even today, on the 28th of every month in the Basilica, currently officiated by the Missionaries of the Precious Blood of San Gaspare del Bufalo, Eucharistic Adoration is practiced in memory of the Miracle and every year the solemn Forty Hours are celebrated. In 1971 the eighth centenary of the Miracle was celebrated.