"I AM THE QUEEN OF PEACE"
"We were shocked. . . We realized that we were still alive."
On August 6, 1981, the word MIR (the Croatian word for Peace) appeared written in the sky and was witnessed by many people.
During the Apparition on that day Our Lady gave Her title for the first time, saying: "I am the Queen of Peace." 
On June 25, 1988, Father Jozo gave witness of what he and others saw: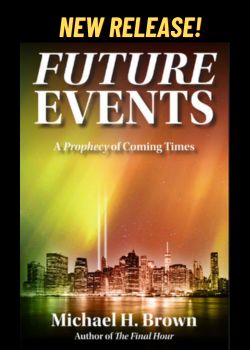 "I remember when we saw the word MIR (Peace) written in big, burning letters in the sky over the Cross on Mt. Krizevac. We were shocked. The moments passed, but we were unable to speak. No one dared say a word. Slowly, we came to our senses. We realized that we were still alive."
On May 12, 1988, Sime Dodig, a local resident gave his testimony to parish priest, Father Umberto Loncar, about the occurrence.
"It was Thursday, August 6, 1981. I left the house to go to the fountain of Jurisa for a pail of water. That took place between 6:00 p.m. and 6:30 p.m., but I did not look at the time. Suddenly, I saw, high in the sky, like a band of blue color on which were big letters. Then I was seized with a great fear. Two students were close by, Ivan Prlic and Marijana Zubac. I cried: 'Children, do you see some letters in the sky?' 'We see them,' said the children with amazement… 
"At first I was afraid. But I quickly pulled myself together and I indeed saw that the word MIR was written. We all knelt and we prayed in a loud voice the Our Father, Hail Mary, and Glory Be, and other prayers. I began the prayers and the children answered…"