Supreme Court Fight Looms after Retirement of Justice Kennedy … Abortion is likely to be one of the flash points in the nomination fight. Shock poll 44% SEE CIVIL WAR… 59% fear violence…
The Medjugorje secrets have not been revealed but we have been told that they involve chastisements  Visionary Ivan:
Should we be worried by the ten secrets announced by Mary? Expect a punishment?
"Signs of the times show that the world is troubled. And the secrets of Medjugorje certainly contain prophecies of painful events. However, for example, the seventh secret has been mitigated by prayers. It appears to me every time that you recognize the hope in Her eyes and the light of Paradise. The Madonna is not here to punish.. Why not make good use of freedom, resuming dialogue and a filial relationship with the Creator of everything. It is not by chance that She has presented itself as the Queen of Peace in Medjugorje and Her first words were: "Dear children, Let there be peace between man and God and among men".
---
WASHINGTON (AP) — Supreme Court Justice Anthony Kennedy announced his retirement Wednesday, giving President Donald Trump a golden chance to cement conservative control of the nation's highest court.
The 81-year-old Kennedy said in a statement he was stepping down after more than 30 years. A Republican appointee, he has held the key vote on such high-profile issues as abortion, affirmative action, gay rights, guns, campaign finance and voting rights.
Kennedy informed his colleagues of his plans, then went to the White House to meet with Trump, where the president said they talked for half an hour about a potential successor and other topics. The retirement will take effect at the end of July.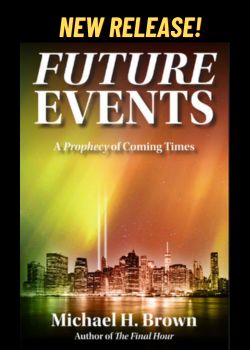 Trump praised Kennedy as a man of "tremendous vision" and said his search for a new justice would begin "immediately."
Without Kennedy, the court will be split between four liberal justices who were appointed by Democratic presidents and four conservatives who were named by Republicans. Trump's nominee, likely to give the conservatives a solid majority, will face a Senate confirmation process in which Republicans hold the slimmest majority but Democrats can't prevent a vote.
---
Most voters fear that political violence is coming from opponents of the president's policies, just as they did in the second year of Barack Obama's presidency, and nearly one-in-three think a civil war is next.
Thirty-one percent (31%) of Likely U.S. Voters say it's likely that the United States will experience a second civil war sometime in the next five years, with 11% who say it's Very Likely. A new Rasmussen Reports national telephone and online survey finds that 59% consider a second civil war unlikely, but that includes only 29% who say it's Not At All Likely. (To see survey question wording, click here.)
Democrats (37%) are more fearful than Republicans (32%) and voters not affiliated with either major party (26%) that a second civil war is at hand.
But 59% of all voters are concerned that those opposed to President Trump's policies will resort to violence, with 33% who are Very Concerned. This compares to 53% and 28% respectively in the spring of Obama's second year in office. Thirty-seven percent (37%) don't share that concern, including 16% who are Not At All Concerned.
Fifty-three percent (53%) are concerned that those critical of the media's coverage of Trump will resort to violence, with 24% who are Very Concerned. Forty-two percent (42%) are not concerned about violence from media opponents, including 17% who are Not At All Concerned.
The survey of 1,000 Likely Voters was conducted on June 21 and 24, 2018 by Rasmussen Reports. The margin of sampling error is +/- 3 percentage points with a 95% level of confidence. Field work for all Rasmussen Reports surveys is conducted by Pulse Opinion Research, LLC. See methodology.
Just before Trump's inauguration, half (50%) of voters felt America was a more divided nation after the eight years of the Obama presidency. Since Trump's election, a majority (55%) of voters believes America is more divided. 
Most voters across the partisan spectrum are concerned about political violence from those opposed to Trump's policies, although Republicans are the most likely to be Very Concerned. The level of concern is about the same among Republicans, Democrats and unaffiliated voters when it comes to the threat of violence from those critical of the media's coverage of Trump.
Women and those under 40 are more worried about a possible civil war than men and older voters are.
Forty-four percent (44%) of blacks think a second civil war is likely in the next five years, a view shared by 28% of whites and 36% of other minority voters. Whites are also less concerned about political violence than the others are.
Fifty-one percent (51%) of voters who Strongly Approve of the job Trump is doing are Very Concerned that opponents of the president's polices will resort to violence, but just 23% of those who Strongly Disapprove of the job he is doing agree. The two groups are in general agreement and see much less of a threat from those critical of the media coverage of the president.
Rasmussen Reports will release new data tomorrow on the level of anger voters feel toward the current policies of the federal government and the media.
Forty-two percent (42%) of all voters say the country is headed in the right direction. This figure ran in the mid- to upper 20s for most weeks during the last year of Obama's presidency.
Just 40% think America would be better off today if Hillary Clinton had been elected president in 2016.  
Fifty-one percent (51%) blame Trump for his bad relationship with the media, but only 40% think it is possible for the president to do anything the media will approve of. Voters are also more distrustful of the political news they are getting than they have been in years.  
Fifty-one percent (51%) of voters also agree with the Democratic gubernatorial candidate from Wisconsin who said last week that his party is "pickled in identity politics and victimology."
In a survey three years ago, the North and South still didn't see eye-to-eye on the cause of the U.S. Civil War 150 years after it ended, but one-out-of-three Americans didn't even know when that cataclysmic conflict took place.