Medjugorje. The immense inheritance that Father Amorth has left must not be lost  
Father Gabriele Amorth was the one who, more than anyone else, has come face to face with the devil in the last 50 years, to fight it, to fight it and almost always to defeat it. He was in love and profound supporter of Medjugorje. Can we abandon this intense and immense heritage? We want to keep it and continue to deepen it. This is why this evening we like to reread together with all of you these words released by the exorcist during an interview before his journey to Paradise.
We interviewed Don Gabriele Amorth, who was one of the first to deepen and disseminate the apparitions of the Queen of Peace, which then became known all over the world. When they began Don Amorth was not exorcist; was director of a monthly Marian "Mother of God", was organizer of Marian manifestations, known above all for having promoted, in 1959, the "Consecration of Italy to the Immaculate Heart of Mary". Member of the Pontifical International Marian Academy, he was considered one of the most competent Mariologists in Italy.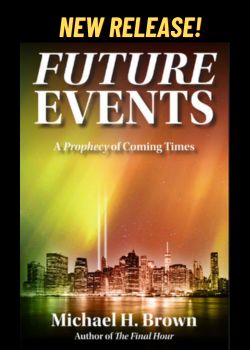 Question: Don Amorth, when did you start to take an interest in the apparitions of Our Lady in Medjugorje?
Answer: I could answer: immediately. Suffice it to say that I wrote my first article on Medjugorje in October 1981. Then I followed it more and more intensively, so much so that I wrote over a hundred articles and three books in collaboration.
Q .: Did you immediately believe in the apparitions?
R.: No, but I immediately saw that it was serious facts, worthy of being investigated. In my capacity as a professional journalist, specialized in mariology, I felt obliged to realize the facts. To show you how I immediately saw myself faced with serious and worthy studies, it is enough to think that, when I wrote my first article, Bishop Zanic ', bishop of Mostar, on which Medjugorje depends, was decidedly favorable. Then he became fiercely opposed, as is his successor, whom he first requested as Auxiliary Bishop.
Q .: Have you been to Medjugorje many times?
R.: In the early years yes. All my writings are the result of direct experience. I had learned to know the six visionaries; I had made friends with Father Tomislav and later with Father Slavko. These had acquired full confidence in me, so they made me participate in the apparitions, even when all strangers were excluded from them, and they made me an interpreter to talk to the boys, who at that time did not yet know our language. I also questioned the people of the parish and the pilgrims. I have studied some extraordinary healing, in particular that of Diana Basile; I followed very closely the medical studies that were done on the seers. For me, years were also exciting for the many acquaintances and friendships that I contract with Italian and foreign people: journalists, priests, leaders of prayer groups. For a while I was considered one of the leading experts; I received continuous calls from Italy and abroad, to give updates and to sift the true news from the false ones. At that time I strengthened even more my friendship with Father René Laurentin, esteemed by all the main living mariologist, and far more than I deserved to have deepened and disseminated the facts of Medjugorje. I also do not hide a secret hope: that to evaluate the truth of the apparitions, a committee of international experts would be assembled, to whom I hoped to be called together with Father Laurentin.
Q .: Did you know the visionaries well? With which of them feels more in tune? 
. 
R.: I spoke to all of them, except with Mirjana, the first to whom the apparitions ceased; I always had the impression of total sincerity; none of them had their heads mounted, on the contrary, they only had reasons for suffering. I also add a curious detail. In the first months, until mgr. Zanic 'proved to be favorable to the apparitions, the communist police had behaved with a lot of hardness towards the seers, to the priests of the parish and to the pilgrims. When, instead, Msgr. Zanic 'turned into a determined opponent of the apparitions, the police became much more tolerant.It was a great good. Over the years my relationship with the boys went off, except with Vicka, the one that I continued to contact later. I like to remember that my main contribution to getting to know Medjugorje was the translation of a book that will always remain one of the fundamental documents: "A thousand meetings with the Madonna". This is the narrative of the first three years of appearances, resulting from a long series of interviews between the Franciscan father Janko Bubalo and Vicka. I worked on the translation together with the Croatian father Massimiliano Kozul, but it was not a simple translation. I also went to Father Bubalo to clarify many passages that were obscure and incomplete.
D .: Many expected that the children would consecrate themselves to God. Instead five of them, then except Vicka, got married. Was not it a disappointment?
R .: In my opinion they did very well to marry, since they felt inclined to marriage. Ivan's experience in the seminary was a failure. The boys often asked the Madonna what they should do. And Our Lady invariably answered: "You are free. Pray and decide freely ". The Lord wants us all to become saints: but for this we do not need to live a consecrated life. In every state of life one can sanctify oneself and each one is right to follow his inclinations. The Madonna, continuing to appear even to married boys, clearly demonstrated that their marriage was not an obstacle to relations with her and with the Lord.