THE BLESSED VIRGIN MARY TO HER BELOVED DAUGHTER LUZ DE MARÍA MARCH 14, 2021 – "Humanity is rushing towards accepting the anti-Christ who is preparing them for the arrival of the microchip" (With video)
MESSAGE FROM THE BLESSED VIRGIN MARY
TO HER BELOVED DAUGHTER LUZ DE MARÍA
MARCH 14, 2021
Beloved children of My Immaculate Heart:
RECEIVE MY MATERNAL BLESSING …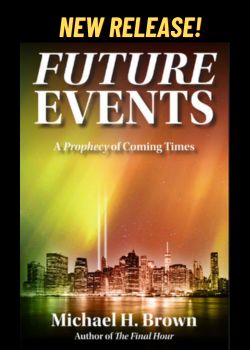 I watch with pain how they are further removed from My Son, when a large part of humanity does not feel a need for Him and with that they rush towards the encounter and acceptance of the Antichrist (1) and his falsehood, if they do not wake up from spiritual lethargy. (Col 2: 8)
They live inside a large hole in which they are dictated how to act and act …
Without wanting to, they are captives of the elite, they find themselves in concentration camps in their homes, making them insecure, diminishing their ability to think and reason …
Lukewarm in the Faith, they temporarily close the Temples and then be closed definitively and you children, look at it as something normal, within what humanity lives at this time.
CHILDREN, FAITHFUL PEOPLE OF MY SON, LIVE IN WAR OF ALL KINDS , they do not look at weapons like those they use in wars, but the war is growing before their eyes, they impose temporary limits to move from one country to another, preparing them for the arrival of the "microchip" (2) , without which they will not be able to buy or sell or leave the home or receive medical assistance, they will not be able to move from one place to another if they refuse to be sealed. (Rev. 13: 16; 17)
BEFORE THIS IT IS NECESSARY FOR YOU TO CLOSE TO MY SON, KNOW HIM, LOVE HIM, BE FAITHFUL AND LIVE ON HIS LOVE SO THAT, STRENGTHENED, YOU CAN ADVANCE IN THE MIDST OF SPIRITUAL BATTLE AND WORLD POWER.
Communism is advancing, it has not disappeared, it is alive and it is advancing towards its goal and My children will suffer.
Pray My children, pray, the Balkans are news for humanity. (*)
Pray My children, pray, Europe without an economy is prey to invaders who wear red.
Pray My children, come closer to My Son without delay, conversion is urgent so that you are worthy of Divine Protection.
Pray My children, examine yourselves internally, the Warning is coming.
Pray My children, pray for the United States, it is scourged.
Pray My children, pray for Mexico, it shudders.
They look at the Cross as a suffering, My Son gave them the Victory Cross and they despise it for worldly idols that offer them distraction. AND ETERNAL LIFE? THEY LOSE IT IN AN INSTANT BY NEED.
BECOME, IT IS URGENT THAT MY CHILDREN CONVERT SO THAT WHEN IT HAPPENS I WILL FIND THEM STRENGTHENED IN FAITH, IN LOVE FOR MY SON. ( Acts 17:30)
Attentive children! For various diseases I mentioned by Divine Will, the use of pine. (3) The Paternal House does not abandon His children, in advance it warns and protects them.
Maintain love of neighbor, do not lose inner peace. The enemy of the soul, the devil, fights against the People of My Son, insists on being presumptuous, induces them to be aggressive, imposing, impertinent, feeds their "ego" until they are fed up, so that they are a stumbling block for their siblings.
Little children, love one another, be bearers of peace, keep in mind that you must stay fused with the Divine Will.
Pray, prayer is a means for the encounter with My Son, receive the Sacraments, wherever you are, worshipers of My Son, true worshipers, bearing witness to the Holy Spirit who dwells in each one.
Beloved children of My Immaculate Heart:
I BLESS YOU, I PROTECT YOU, STAY UNITED TO THE DIVINE LOVE. COME TO MY HEART, IN IT YOU WILL BE SAFE.
Do not be afraid. I bless you.
Mama Maria.
AVE MARÍA PURÍSIMA, WITHOUT SIN CONCEIVED AVE MARÍA PURÍSIMA, WITHOUT SIN CONCEIVED AVE MARÍA PURÍSIMA, WITHOUT SIN CONCEIVED
COMMENT OF LUZ DE MARÍA
Siblings:
Our Blessed Mother calls us to be Love, this is to be the fulfillment of the First Commandment.
Our Mother told me that Her Most Holy Son and She suffer for those of Her children who do not meditate on the value of life and go without maintaining peace in their hearts, spreading pain towards their fellow men.
He told me that love is a guarantee so that the human creature remains with firm Faith at all times and does not decline in the bloodiest of persecutions. Love is food for the soul and leads My children to become aware of the value of their fellow men, looking in them to My Son.
He concluded by telling me:
"Tell them to love, that envy is the devil's weapon to fight against My children.
Tell them that the strongest is the one who is love.
Love will save humanity and the final triumph will come ".
Amen.