THE POPE'S EXORCIST: "MEDJUGORJE IS THE LAST CHANCE TO SAVE HUMANITY"
Father Gabriele Amorth was famous for being known as the "Vatican's Exorcist". Movies of his life have been made and many books have  been written about his astonishing life and his life long battle with the devil.
Fr. Armoth was also known as a great believer in Medjugorje, but more than that he spoke dramatically of the importance of the Blessed Mother appearing in Medjugorje at this critical time on earth. The famous exorcist said: "God has given us Mary as the last chance to save humanity. Medjugorje is the most important apparition of our times, this moment is the fulfillment of Fatima and Lourds."
In his writings, he spoke of the Queen of Peace of Medjugorje and defined the apparitions as "a massive work of catechist, which directs us, every day, to the ways to win the battle against evil. Fr. Armoth, in a televised interview , spoke of this time of trial on earth: Christ says clearly: you are either with Him or you are with Satan.
There doesn't exist another way. The biggest success of Satan is what we all see, He managed to construct a world culture without God. And the Madonna of Medjugorje has come specifically to bring back the world to God. Satan makes evil to appear as if a conquest, like a progression, like something good.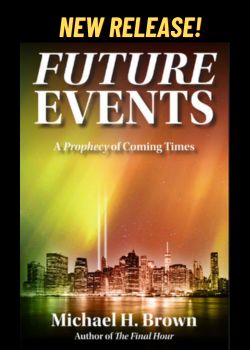 But I want to emphasize and there can be no doubt that today Medjugorje is a place in the world that defeats satan, a place where one confesses more, where more conversions are coming. But Satan is active. The plans of satan are first: The Atomic War, to destroy the entire world with weapons of mass destruction.
Second: Satan wants to distance the world from God, make people fall into sin and then bring them to hell. This is the normal activity of Satan that touches all of mankind. Satan says: 'Do all that you want.' Jesus says: 'No, if you want to be saved, you must follow the ten commandments.'