Medjugorje: Be Ready for what is coming – Visionary says: "The permanent sign will arrive in my lifetime"
Over the years the Visionary Ivan has been known to speak very carefully about some of the aspects of Medjugorje particularly regarding the subject of the "secrets".
With this knowledge one can place, perhaps, a little extra weight on what Ivan has revealed about Medjugorje' 10 secrets.
Watch Powerful Video
On one occasion, speaking to Father Livio, Ivan was asked about this time of trial and the difficulties the Church is facing right now.
Father Livio: Is it fair to say that the "time of secrets" will be a time of great trial for the Church and for the world?
Ivan: "Yes. With regard to secrets we can not say anything. I can only say that it is a very important time, especially for the Church.
We must all pray for this intention ". Our Lady has a precise project for the world and for the Church.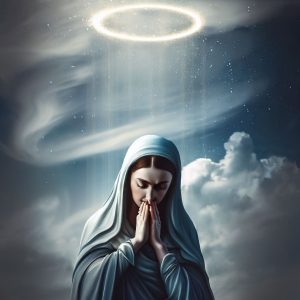 She says: "I am with you and together with you I want to realize this plan. Decide for good, fight against sin, against evil ". I do not fully know what this plan is. This does not mean that I do not have to pray for its realization.
We do not always have to know everything! We must trust the requests of Our Lady "
Will it be a trial time for faith?
"It's already a bit now."
In a separate interview Ivan was asked about the permanent sign that is to appear on Apparition Hill.
Here is what Ivan said in the interview:
Question: "Do you know when the permanent sign is going to come?
Ivan: "Yes.
Question: "Is it going to be in your lifetime?
Ivan: "Yes.
Question: "What happens to those people who don't really believe enough right now to convert and want to wait until the permanent sign comes?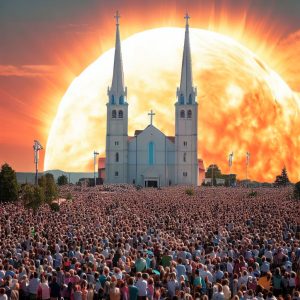 Ivan: "For those people, it will be too late. The Blessed Mother says that is why God is giving so much time for these apparitions, so that all may come to conversion. She wants to make certain that all people have this opportunity. She can't help anybody who doesn't want to change, who doesn't come back to God, who doesn't put God first. If you don't do this now, it will be too late