Cardinal cites 'dramatic drop' in U.S. clergy abuse cases – Why Won't Washington Post or Church Militant report the news that clerical sex abuse has nearly disappeared.
The Odd Couple: The Washington Post and Church Militant…
While the Washington Post has made it their business to perpetuate the lie that the abuse crisis is ripping the Church apart, Church Militant and Michael Voris have piled on with their own attacks taking advantage of a toxic environment and are engaged in a non-stop, breathless campaign to make as much money as they can.
Michael Voris has done some helpful things (I think) but he needs to make an effort to get the story right. Has Michael Voris made any effort to set the record straight that since 2002, clergy sex abuse cases have virtually disappeared? This is an incredibly important development and yet it never shows up on his website. This story deserves as much publicity as possible. Thankfully the folks at "Cruxnow' just published a very important article that speaks to the great progress the Church has made fighting clerical sex abuse since 2002.
ROME – Cardinal Blase Cupich defended on Thursday the "dramatic drop" in clergy sex abuse cases in the United States since the U.S. bishops enacted a zero tolerance policy against abusers in 2002.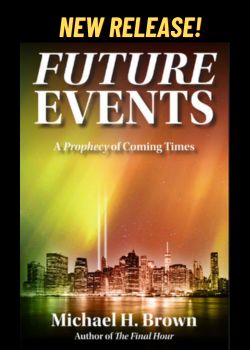 "When we put in measures to protect children, when we make sure we cooperate with law enforcement, incidents of child abuse drop dramatically, and have since 2002 when we adopted a charter," Cupich told veteran journalist Christiane Amanpour last week ahead of Pope Francis's major summit on sex abuse this week at the Vatican.
In the interview, which aired on Thursday, Cupich made a strong case for the U.S. Church's child protection measures, and said that further steps are now needed to improve policies for bishop accountability.
"In the U.S. over the last five years, we've had 5 cases of abuse by clergy," he said. "That's a dramatic drop since the late '60s and '70s, so we know when we address this in a forthright way… we can make significant improvements."
"One abuse case is too many, but when you attack it head on, you can make significant improvements," said Cupich, who is one of the members of the organizing committee for this week's summit and broadly seen as one of the pope's leading allies in the United States.
"We need to be clear in each country on procedures for reporting bishops and a process for investigating that and making that known to the people of God. That is already the direction we've started," he said, referencing the pope's 2016 new guidelines for bishop accountability.
While the cardinal archbishop of Chicago said he believes it is "unrealistic" to believe that the abuse of children in the Church will no longer exist, as it is a "social problem" throughout the world, he praised the pope's honesty in dealing with the crisis.
"Whenever he's made a mistake, he's owned it. You see it time and again," he said.
Cupich also weighed in on the role of women in the Church and discussed cases of abuse against consecrated women, which Francis recently acknowledged on his flight back to Rome from the United Arab Emirates earlier this month.
"This crime against religious consecrated women should be condemned by everyone, we should do everything possible to make sure it stops. This is a horrendous crime, and the pope is right talking about it, because the more it's in the open, is chances it ceases," Cupich said.
He added that he believes the root causes in both the abuse of consecrated women and the abuse of minors and children is related and is a "clerical mentality… where people think because they're in a position of power… they can get away with this kind of thing."
"That has to end, and the Holy Father is right," he continued. "Clericalist culture has to stop, and that's part of the cure that needs to take place as we address all these problems."