Catholic Prophecy: If You Believe in Fatima Then Pay Attention to Russia…The Rise of Christianity in Russia – Fatima and Medjugorje Connect in Mysterious Way.
Mystic Post Note: Many Catholics know that Russia was mentioned at Fatima. But few are aware of how significant Russia's role at the apparitions truly were. At Fatima,  Our Lady said  Russia will "error" if the country was not consecrated" to her heart by the Holy Father.  The consecration was not made and this led to world wide communism and a great persecution of the Christian faith.
The Fatima visionaries were so startled and confused about the frequent mentions of "Russia" (they had not even heard of the country) that they thought the Virgin Mary was speaking of a "very bad women".  To this day Russia's central role in the apparitions at Fatima  remains a great mystery.
Then in 1981 the Blessed Mother said at Medjugorje that "Russia will come to glorify God the most, the West will make modern progress but without God."  In August of 1991 the Blessed Mother, again at Medjugorje, said "Medjugorje is the continuation and fulfillment of Fatima.
So we can see how Russia is the logical connection between Fatima and Medjugorje and because of this Mystic Post pays close attention developments in Russia and the relationship that country has with the "West", particularly with the United States.
The following article was published today and provides insights into the sudden rise of christianity in Russia.
Originally Published on Forbes Magazine
A decision taken this week threatens to raise still higher tension between Russia and Ukraine. A synod meeting in Istanbul granted Ukraine permission to set up its own Orthodox church — in effect granting the opportunity for independence from the Russian Orthodox church.
To outsiders, this might seem like a matter most of interest to those concerned with doctrinal differences between or within denominations. It is not. This apparently spiritual matter carries a high political charge. The governments of Russia and Ukraine — neighbouring countries which share centuries of historical, cultural, and political ties — have been implacable enemies since 2014, when Russia annexed Crimea, part of Ukraine. For years since then, Russia and Ukraine have blamed each other for bloody unrest in Eastern Ukraine, fighting which has taken thousands of lives.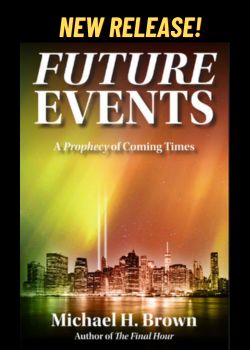 The Ukrainian leadership — both spiritual and political — has been clear on the significance of the decision. Reuters quoted the President of Ukraine, Petro Poroshenko, as saying that it had, 'finally dispelled the imperial illusions and chauvinistic fantasies of Moscow.'
Patriarch Filaret, seen as a likely head of the independent Ukrainian church, has previously been sharply critical of the Russian President, Vladimir Putin — even going so far as to suggest that Mr Putin is possessed by Satan.
These words could be dismissed as those of a bitter opponent — that is, in one sense, what they are — but their significance is greater than that. Although he was — as a KGB officer — a loyal servant of the atheist Soviet state, Mr Putin has made much in recent years of his willingness to embrace his country's Orthodox Christian traditions — bringing them into twenty-first century politics by his own public actions.
Throughout his two decades at the top of Russian politics, Mr Putin has frequently been pictured meeting senior members of the clergy, in particular the head of the Russian Orthodox Church, Patriarch Kirill. This year, the Russian president was even filmed immersing himself in a lake as part of a religious ritual to mark Epiphany  — which falls at what is usually the coldest part of the bitter Russian winter.
While Mr Putin's public demonstrations of faith may not have inspired his compatriots regularly to attend church in greater numbers, public opinion surveys regularly suggest that since the Soviet period many more people have come to consider themselves Orthodox Christian.
One superficial way this was noticeable to this author was as a correspondent based in Moscow for many years during the 1990s and early 2000s. In the 1990s, taxi drivers often had pornographic pictures on their dashboards or rear-view mirrors. By the 2000s, reproductions of religious icons seemed much more common (although this might simply have been an attempt to protect against Russia's notoriously high rate of road accidents).
Religion has become an extremely important part of identity in the former Soviet Union, and an integral part of the way President Putin presents himself has a leader. It is no wonder, therefore, that President Poroshenko sees this week's decision as an end to what he called 'imperial illusions.'
In that sense, the announcement represents a win for Ukraine, and a loss for Russia – which has responded by stating its opposition to any steps, 'that lead to a deep split in the Orthodox world.' The decision also threatens to formalize a further division between the governments of two countries who have been allies for so much of their shared history.
James Rodgers is currently writing Assignment Moscow: Reporting Russia from Lenin to Putin, due to be completed in 2019. He is the author of three previous books on international affairs.