Coronavirus and prophecy: A message from Medjugorje by Father Petar (he will reveal the 10 secrets) – 'Do not be afraid and pray!'
Medjugorje secrets come into focus as Coronavirus surges -the latest:
President Donald Trump urged Americans not to hoard food on Sunday during a White House press conference that came just minutes after the Federal Reserve announced new steps to shield the U.S. economy from the effects of the coronavirus pandemic. 
"You don't have to buy so much," Trump said. "Take it easy. Relax."
U.S. cases have ballooned over the last two weeks from roughly 100 confirmed infections on March 1 to almost 3,300 on Sunday, according to data compiled by the World Health Organization, the CDC and Johns Hopkins University.
---
How Secrets are Revealed:
Dear friends, don't be afraid. This is the time for our conversion. We must free ourselves and be afraid of the crown of our sins.
Prayer, entrustment and deliverance from sin. No fear or shame.
Because if we get rid of our sins, the same virus, even if it comes, will know that it finds nothing from us. Prayer and fasting. "
(Fra Petar Ljubicic)
ARCHIVE INTERVIEW
Father Petar, the visionary Mirjana has chosen been chosen to reveal the secrets that Our Lady has entrusted to her. Do you feel honored or afraid of it?


"When one evening about 25 years ago, in Medjugorje, I heard that Mirjana had chosen me to reveal the secrets, at first I believed in a joke.
I said it was a very serious thing that people are not used to joking about.
But then I kept thinking about it.
I was wondering: Can it really be true?
All this did not leave me indifferent.
It was strange for me to imagine why Mirjana had to choose me.
I considered it a great honor, but also a great responsibility. I can't explain why, but I wasn't afraid.
Then when I met Mirjana, she asked me: "Do you know that when the time comes you will be the one to reveal the secrets?".
A thought crossed my mind: "But does it seem possible to you?".
I find it difficult to find the right words to express my feelings at that moment.
I only know that I was crossed by a feeling of happiness and security.

Also read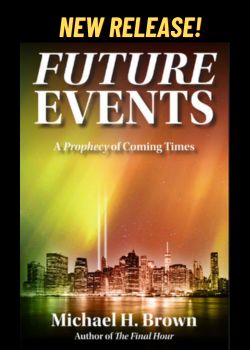 Hopeful signs from the Virgin Mary? – Coronavirus and Medjugorje – Visionary who sees Blessed Mother everyday states clearly: "This virus is evil – but not a punishment from God – It won't last long."
MARCH 18th Message from the Queen of Peace at Medjugorje:
"Mirjana also talks about the importance of the day "March 18" in her book. She says  "Only when the things contained in the secrets start to happen will the world understand why Our Lady chose March 18. The significance of the date will be clear."
What are we to make of March 18th?  Three years there was a great deal of attention to Mirjana's apparition on March 18 because it took place during the 1OO year anniversary of the Fatima apparitions. There was speculation that something historic would happen like a major  military conflict – perhaps between Russia and USA.
Today people talk of the Coronavirus as a sign, a plague, a harbinger of what is about to happen.