Do you know the "Prayer to Our Lady of Medjugorje"?
How can we wait for the message of Our Lady in Medjugorje on the 25th of the month? One good way is to pray the beautiful prayer called  "Prayer to Our Lady of Medjugorje.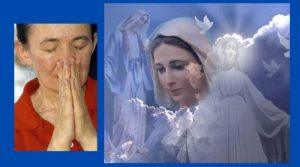 PRAYER TO OUR LADY OF MEDJUGORJE
O my Mother, Mother of goodness , love and mercy, I love you infinitely and I offer you myself. By your goodness, your love and your grace, save me. I wish to be yours.
I love You infinitely , and I want You to keep me. From the bottom of my heart please, Mother of goodness, give me Your goodness. Arrange for me to acquire Paradise through it. I beg You for Your infinite love, to give me graces, so that I can love every man, as You loved Jesus Christ.
I pray that You give me the grace to be merciful towards You. I offer myself totally to you and I want you to follow my every step. Because You are full of grace. And I wish I never forget it.
And if by chance I lose my grace, please return it to me. AMEN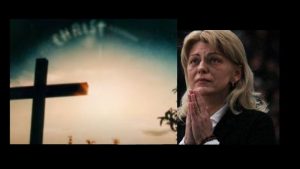 Visionary IVAN:
We welcome the messages of Our Lady and are active in the evangelization of this world, of the Church, of the family, of young people. Especially young people: we must be a model ourselves . A model for which the Madonna can rejoice. We must move from words to deeds, because today's world does not need words but deeds. I will pray for all of you in a special way. I will recommend you all and pray with the Mother.
And finally, dear friends, may Our Lady's messages of peace, conversion, prayer and penance of firm faith, love, hope, the Eucharist , make us accept and live those messages. And don't be afraid!
We do not look at the external signs and what the world offers us to be able to see something: Our Lady calls all of us to be a living sign , a sign of living faith, a sign of goodness, a sign to live what Our Lady brings us to. she invites and calls us with this hope.
May Mary accompany you on your journey, bless you and pray to her son for all of you. Queen of Peace, pray for us ".