ALERT: Jennifer – The Great Hour is Approaching (My wounds are bleeding profusely)
Our Lord Jesus to Jennifer 
My child, the great hour is approaching when many will be caught off guard! My Wounds are bleeding profusely and my only consolation is the prayers and acts of suffering My faithful offer to Me. The war that has been waged upon My little ones has become a plague upon the innocent. I can no longer hold back My Father's just hand. I can no longer restrain the justice of My Father upon His people who refuse the mercy of His Son, for I am Jesus.
This earth is going to begin to rock and tremble. On the day of the earthquake that will begin to ripple all across the world, many will come to see that their ways were not pleasing to Me. [1] Satan has infiltrated every home, every family, and every church. He and his companions have infiltrated every nation and many hearts that no longer recognize the truth. He has infiltrated the minds of My children by using fear in order to bring false comfort, false hope, and false peace.
The hour has come when those who have become the minions of his work will find themselves amongst those who have chosen the same path of darkness for all eternity.
My children, each and every soul is created in My Image and likeness. I Am the Bread of Life, the Prince of Peace, the Savior of the world and I Am Man, for I Am Jesus. What My Father ordained from the beginning will be in the end. When you deny what you were created as, you deny your Heavenly Father. The enemy seeks to destroy the woman because of her humility and obedience. The enemy seeks to destroy man because of his righteousness in the truth. My children, this world you have come to know is passing away. My Mother has been coming for some time to plead with her children to turn away from this world to seek out her son, to accept My Mercy, so that you can come home to your father. It is time, My children, to answer the call of your Mother. She has been sent to light the way in bringing her children back to her son. Come to Me in prayer, come to Me in Adoration, come to Me in Humility, for I have a place prepared for you that this world can never suffice. Now go forth My Children and be at peace, for My Mercy and Justice will prevail.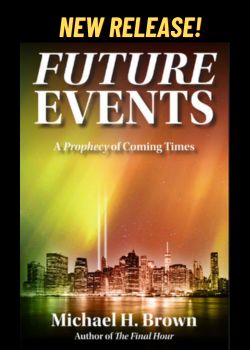 WHI IS Jennifer
Jennifer is a young American mother and housewife (her last name is withheld at her spiritual director's request in order to respect the privacy of her husband and family.) She was, perhaps, what one would have called a "typical" Sunday-going Catholic who knew little about her faith and even less about the Bible. She thought at one time that "Sodom and Gomorrah" were two people and that "the Beatitudes" were the name of a rock band. Then, during Communion at Mass one day, Jesus began to audibly speak to her giving messages of love and warning telling her, "My child, you are the extension of My message of Divine Mercy." Since her messages focus more on the justice that must come to an unrepentant world, they do indeed fill in the latter part of St. Faustina's message:
…before I come as a just Judge, I first open wide the door of My mercy. He who refuses to pass through the door of My mercy must pass through the door of My justice…—Divine Mercy in My Soul, Diary of St. Faustina, n. 1146
One day, the Lord instructed her to present her messages to the Holy Father, Pope John Paul II. Fr. Seraphim Michalenko, vice-postulator of St. Faustina's canonization, translated Jennifer's messages into Polish. She booked a ticket to Rome and, against all odds, found herself and her companions in the inner corridors of the Vatican. She met with Monsignor Pawel Ptasznik, a close friend and collaborator of the Pope and the Polish Secretariat of State for the Vatican. The messages were passed to Cardinal Stanislaw Dziwisz, John Paul II's personal secretary. In a follow-up meeting, Msgr. Pawel said, "Spread the messages to the world any way you can."