Pope Francis to Send Hugely Pro-Medjugorje Envoy to Welcome Pilgrims There. Special Vatican Envoy Claims "Medjugorje is the light of the world and we need this light in a world that is going down into darkness."
[wpdevart_like_box profile_id="ministryvalues" connections="show" width="300″ height="150″ header="small" cover_photo="show" locale="en_US"]
ROME – For the second time, Pope Francis is sending a special envoy to the famed site of Medjugorje, in this case to care for a local parish that sees millions of pilgrims arriving each year because of what some believe are apparitions of Mary Our Lady Queen of Peace at the Bosnian-Herzegovinian location.
The Vatican announced Thursday that Archbishop Henryk Hoser, now retired as the Archbishop of Warsaw in Poland, has been appointed Apostolic Visitor "for an undetermined time" to the Saint James parish of Medjugorje, which is run by the Franciscan friars.
His missions, according to a statement released by the Holy See's Press Office, will be to "guarantee a stable and continuous accompaniment of the parish community of Medjugorje and the faithful who arrive in pilgrimage, whose demands require special attention."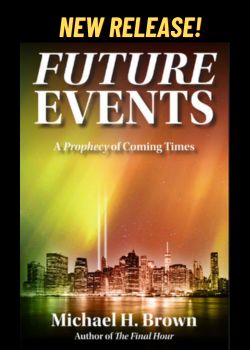 WORDS FROM  VATICAN  PAPAL ENVOY, ARCHBISHOP HENRYK HOSER
"You can say to the whole world  that there is a light with Medjugorje  and you can find the light again. in Medjugorje. Today We need these spots of light in the world that is going down into darkness. So friends, be carries of this joyful news. – ARCHBISHOP HENRYK HOSER

Archbishop Hoser began the conference with a prepared message.
The Papal Envoy first spoke of the comparison of Lourdes with Medjugorje saying that Lourdes, after 150 years, has about 6 million visitors a year and Medjugorje has 2.5 million visitors after just 36 years.
"It is important to grow Medjugorje.  People discover something extraordinary at Medjugorje There is an atmosphere of peace and reconciliation. An atmosphere of peace of the heart – an inter peace of the heart. At Medjugorje there is a huge space for spirituality. People rediscover something sacred, something holy  There is something divine when we honor Our Lady.
"Our Lady is always showing us back to Christ. When we look closely at Medjugorje we see at the center is the Holy Eucharist. We see Adoration where the real presence of Jesus Christ is found. People at Medjugorje discover the Holy Rosary. People at Mejdugorje pray the 'Way of the Cross" and experience the passion of Jesus Christ. Of course the Holy confession and reconciliation with God is also at the center. '
Archbishop Hoser made an interesting point about the commercialization of Medjugorje. He said that Lourdes, outside of Paris, has the most hotels in France, so it would be natural for Medjugorje to have many shops and hotels. He said Medjugorje  will continue to grow.
The Papal Envoy then spoke of the fruits of Medjugorje.
"Medjugorje transforms people. In many countries individual confessions do not exist. No adoration of the Holy Sacrement, no "Way of the Cross" , no prayer of the rosary.  In many countries there is a dryness of sacred space which leads to a crisis of  the  faith. At Medjugorje people come to the source. The discovery of prayer all takes place with the help of the Virgin Mary."
"Medjugorje emphasizes the title of "The Queen of Peace"  The Holy Father, Pope Francis has said "we are in a piecemeal third world war. We see this in the cruelness of civil wars .  I have lived the genocide in Rwanda. Syria has been destroyed. Syria has the oldest Christian presence in the world. Chemical weapons are now used. There are so many political conflicts, this is the reality of the today's world. So now to evoke  the Queen of Peace, the Mother of God in prayer for peace is important. The specific role of Medjugorje is utterly important ."
"You can say to the whole world  that there is a light with Medjugorje  and you can find the light again. We need these spots of light in the world  that is going down to darkness. So friends, be carries of this joyful news. 
---
Since you're here …
… we have a small favor to ask. More people are reading Mystic Post than ever but advertising revenues across the media are falling fast. And
unlike many news organisations, we haven't put up a paywall – we want to keep our journalism as open as we can

. So you can see why we need to ask for your help. Mystic Post's independent journalism takes a lot of time, money and hard work to produce. But we do it because we believe our perspective matters – because it might well be your perspective, too.
High quality journalism is essential intellectual nourishment. The generosity of providing such a service without a paywall deserves recognition and supportGiacomo P, Italy
I've been enjoying Mystic Posts for several years now. Today, when so much seems to be going wrong in the world, Mystic Post is working hard to provide truthful Catholic news. I want to support that Robb R. UK
I appreciate there not being a paywall: it is more democratic for the media to be available for all and not a commodity to be purchased by a few. I'm happy to make a contribution so others with less means still have access to information. Annonymous Donator
If everyone who reads our reporting, who likes it, helps to support it, our future would be much more secure.
Thank you
$1.00 $10,00 $25.00 $1,000 – Any contribution makes a big difference.
With a $25.00 donation receive a free miraculous medal. We can really use it – THANKS!