Medjugorje: A Pearl from Our Lady shows us how to get away from darkness – Today's pray for healing and liberation – August 8, 2018
Our Lady speaks to us every day from Medjugorje. What do you want to tell us today? An encouragement, an exhortation, a loving correction for our life?
The Virgin Mary has appeared in many places on Earth and in many historical times, always emphasizing that souls on earth should seek authentic conversion of our hearts, and warning that the time of her care would be over, sooner or later.
In Medjugorje, in particular, Mary entrusts, to the visionaries, innumerable messages, which invite us to take her only-begotten Son Jesus Christ as an example and to always follow in her footsteps and to follow his teachings.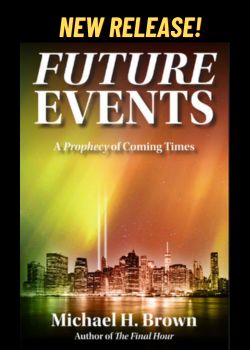 Mary says: I want to be your help
Medjugorje: message of March 18, 2014 to Mirjana
"Dear children! As a mother I want to help you. With my motherly love I want to help you open your heart, so that you put my Son in the first place in it. I desire that, through your love for my Son and through your prayer, enlighten the light of God and fill you with the Mercy of God. I desire that in this way the darkness and the shadow of death that wants to surround you and seduce you move away . I want you to feel the joy of the blessing of God's promise.
You, children of man, you are the children of God, you are my children. Therefore, my children, walk through the ways in which my love guides you, teaches you humility, wisdom and finds the way to the Heavenly Father. Pray with me, for those who do not accept me and do not follow me; for those who, because of the hardness of their heart, cannot feel the joy of humility, devotion, peace and love, the joy of my Son. Pray, so that your pastors with their blessed hands will always give you the joy of God's blessing. Thank you ".
Prayer will help us in discernment, in order to enlighten us, with the wisdom of the Holy Spirit, and change our daily behavior. A prayer for Healing and Liberation:
Blessed Virgin Mary, who can worthily repay you with praise and thanks for having rescued a fallen world by your generous consent! Receive our gratitude, and by your prayers obtain the pardon of our sins. Take our prayers into the sanctuary of heaven and enable them to make our peace with God. 
Holy Mary, help the miserable, strengthen the discouraged, comfort the sorrowful, pray for your people, plead for the clergy, intercede for all women consecrated to God. May all who venerate you feel now your help and protection. Be ready to help us when we pray, and bring back to us the answers to our prayers. Make it your continual concern to pray for the people of God, for you were blessed by God and were made worthy to bear the Redeemer of the world, who lives and reigns forever. Amen. 
Saint Augustine of Hippo
Antonella Sanicanti