(New Video) Our Lady is preparing us for new times and her TRIUMPH … Visionary: "At the moment of death God gives us light to see ourselves as we really are"
Please subscribe to our Youtube channel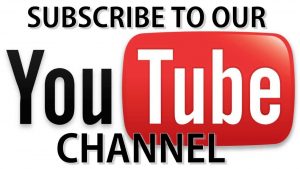 Our Lady says she is preparing us for new times. Her words are important to consider today, perhaps more than ever, as we near the 40th year anniversary of Our Lady coming to earth.
Our Lady spoke about preparing for new times in a message dated June 25, 2019 . As in every occasion of the Medjugorje message on the 25th of the month, visonary Maria spoke with the director of Radio Maria, Fr. Livio Fanzaga.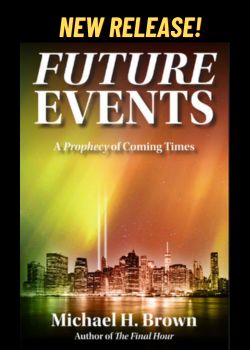 Before reading the interview, let's review together the message of the 25th of this month.
"Dear children! I thank God for each of you. In a special way, thank you for having responded to my call. I am preparing you for new times so that you may be steadfast in faith and persevering in prayer, so that the Holy Spirit may work through you and renew the face of the earth. I pray with you for peace, the most precious gift, even if Satan wants war and hatred. You children, hold my hands out and walk proudly with God. Thank you for having responded to my call."
Fr. Livio: Good evening Maria, thank you for sharing you thoughts on your most recent visit with the Blessed Mother. Can you share with us how Our Lady was?
Was she happy or sad? Maria: Our Lady was happy to see us. She was particularly  happy to see, the large number of people who are responding to her call. Today, there were 270 priests to celebrate mass at Medjugorje , and many, many priests for confessions. This is thanksgiving to God for the presence of Our Lady in our midst.
Fr. Livio: What are the new times for which Our Lady is preparing us?
Maria: We see that Our Lady is preparing us for the Triumph of her Immaculate Heart, and as she says, she prepares us for these times asking us to be firm in the faith. Her coming among us is a breath of the Holy Spirit of God.
Especially in recent times Our Lady emphasizes the importance of being firm in the faith, we must be strong to go against the current worldly times, to go against hatred and satan.
Many times we forget the heart of our faith. Here in Medjugorje there is the heart of faith, also this evening there was a great prayer of praise. When we pray together we feel this great love that exists for Our Lady.
Fr. Livio: Our Lady has spoken of Heaven, hell and purgatory, how and why does a soul choose hell for himself for all eternity?
Marija: In the moment of death, God gives us the light to see ourselves as we really are. God gives freedom of choice to everybody during his life on earth. The one who lives in sin on earth can see what he has done and recognize himself as he really is. When he sees himself and his life, the only possible place for him is hell. He chooses hell, because that is what he is. That is where he fits. It is his own wish. God does not make the choice. God condemns no one. We condemn ourselves. Every individual has free choice. God gave us freedom. Each person, when he sees himself in the divine light of reality, chooses for himself where he belongs. Every individual chooses for himself what he personally deserves for all eternity. Thank you Maria for spending time with us today. May God bless you and your family.