Medjugorje Today May 20, 2021 – In Special Message – Our Lady REVEALS the secret path to our Eternity with God the Father
Medjugorje Message, July 2, 2018 – Apparitions to Mirjana
"Dear children,I am the mother of all of you and, therefore, do not be afraid because I hear your prayers. I know that you seek me and that is why I am praying to my Son for you, my Son who is united with the Heavenly Father and the Holy Spirit-the Paraclete-my Son who leads souls to the Kingdom from where He came, the Kingdom of peace and light.
My children, you are given the freedom to choose, but, as a mother, I implore you to choose the freedom for the good. You, with pure and simple souls comprehend-even if sometimes you do not understand the words-and within yourselves you feel what the truth is.
My children, do not lose the truth and true life so as to follow the false one.By life in truth, the Kingdom of Heaven enters into your hearts, and that is the Kingdom of peace, love and harmony. Then, my children, there will not be the selfishness which distances you from my Son. There will be love and understanding for your neighbors. Because, remember, again I repeat to you, to pray also means to love others, your neighbors, and to give yourself to them.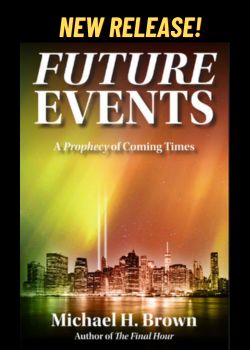 Love and give in my Son, and then He will work in you and for you. My children, ceaselessly think of my Son and love Him immeasurably and you will have true life, and that will be for eternity.Thank you, apostles of my love. "
Medjugorje Message, August 2, 2018 – Apparitions to Mirjana
"Dear children, with a motherly love I am calling you to open hearts to peace; to open hearts to my Son, so that in your hearts love for my Son may sing, because only out of that love peace comes in the soul.
My children, I know that you have goodness, I know that you have love – a merciful love, but many of my children still have a closed heart. They think that they can do it without directing their thoughts towards the Heavenly Father who illuminates-towards my Son who is always with you anew in the Eucharist and who desires to listen to you. My children, why do you not speak to Him? The life of each of you is important and precious, because it is a gift from the Heavenly Father for eternity. Therefore, do not ever forget to keep on thanking Him: speak to Him.
I know, my children, that what is to come afterwards is unknown to you, but when your hereafter comes you will receive all the answers. My motherly love desires that you be ready. My children, by your life keep putting good feelings in the hearts of the people whom you meet, feelings of peace, goodness, love and forgiveness. Through prayer, hearken to what My Son is saying and act accordingly.
Anew, I am calling you to prayer for your shepherds, for those whom my Son has called. Remember that they need prayers and love. Thank you. "