SHINING ANGELS IN HEAVEN …"I can hardly describe my emotions" … Medjugorje Visionary
From an interview with Medjugorje "seer" Ivan Dragicevic
What do you feel when you "see" the Blessed Mother? What are your emotions?
"I can hardly describe my emotions when I see what is in front of me … every day something occurs that has no equal on earth. The Virgin herself is Paradise. Her presence gives you such a joy, pierces you with such a light! But also the context that surrounds it is sublime. Sometimes She shows me happy people in the background, or a place of shining angels in a beautiful place full of flowers... It's difficult to re-adjust, because nothing in the world, in art or nature, has those colors, the smells, and reaches such a perfection of harmony ".
---
Ivan is one of the six visionaries of Medjugorje, one of three who says he still sees Our Lady every day, 30 years since the beginning of the apparitions. These are the longest in history dating back to June 24, 1981. You can believe or not believe, but certainly we are dealing with a phenomenon that is impressive – although not yet officially recognized by the Church – and that every year attracts millions of pilgrims to the shrine in Herzegovina (former Yugoslavia).

In 1993 Ivan  married the American Laureen Murphy-Miss Mass. in 1990-with whom he has four children, and divides his time between Boston and Medjugorje, where you can meet him from May to September.. He travels a lot, as far as Australia and New Zealand, to tell of his extraordinary experience. With great difficulty we managed to give him a series of questions. Here are his answers, which we offer as we have received, for what is an exclusive and exceptional interview face to face.
Vincenzo Sansonetti

Ivan, you say you see Our Lady every day since 1981. Has She has changed in those 30 years?
"Our Lady (Virgin Mary in Croatian, ed) is always the same: a girl in her prime, but really looks like a woman of great maturity. She has a grey coat and white veil, and at Christmas and Easter, wears robes of gold. Her eyes are blue and her cheeks are just shades of pink. Her head has a crown of twelve stars with her feet resting on a cloud that suspends from the ground, reminding us that She is a creature of Heaven and immaculate. But I cannot really communicate Her beauty fully.
Translated from article in Oggi
---
This is home video of Our Lady's appartion to Ivan Dragicevic of Medjugorje. The apparition occured in the New Orleans area in late November of 2007. Our Lady appears to Ivan at 5:40pm every day no matter where in the world he is. Our Lady gives a message to the world every 25th of the month. Go to www.themirgroup.org to get that message and more information about the apparitions.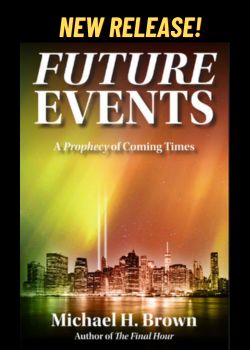 ---
Since you're here …
… we have a small favor to ask. More people are reading Mystic Post than ever but advertising revenues across the media are falling fast. And
unlike many news organisations, we haven't put up a paywall – we want to keep our journalism as open as we can

. So you can see why we need to ask for your help. Mystic Post's independent journalism takes a lot of time, money and hard work to produce. But we do it because we believe our perspective matters – because it might well be your perspective, too.
High quality journalism is essential intellectual nourishment. The generosity of providing such a service without a paywall deserves recognition and supportGiacomo P, Italy
I've been enjoying Mystic Posts for several years now. Today, when so much seems to be going wrong in the world, Mystic Post is working hard to provide truthful Catholic news. I want to support that Robb R. UK
I appreciate there not being a paywall: it is more democratic for the media to be available for all and not a commodity to be purchased by a few. I'm happy to make a contribution so others with less means still have access to information. Annonymous Donator
If everyone who reads our reporting, who likes it, helps to support it, our future would be much more secure.
Thank you
$1.00 $10,00 $25.00 $1,000 – Any contribution makes a big difference.
With a $25.00 donation receive a free miraculous medal. We can really use it – THANKS!