The prayer of liberation while awaiting the words of the Madonna Medjugorje Message to the visionary Marija of 25 April 2021
Jesus the Savior,
my Lord and my God,
who with the sacrifice of the Cross have redeemed us
and defeated the power of satan,
please free me / (to free me and my family)
from any evil presence
and from any influence of the evil one . I ask you in your name, I ask you for your wounds, I ask you for your blood, I ask you for your cross, I ask you for the intercession of Mary Immaculate and Sorrowful.
Blood and water, that spring from your side
come down on me / (us) to purify me (purify us)
to free me / (free us) to heal me / (heal us).
Amen
---
If you are not faithful to the Gospel, behold, Our Lady has come to Medjugorje to remind you of the Gospel, to bring you back to her Son Jesus.
But it leaves you free to believe or not, the important thing is that he has also spoken to you, has turned to your heart and invites you to return to Jesus, despite your sins. It tells you to love Jesus as you are and to start a new path of Faith together with her.
She is the Master of perfection, the Formator of the Saints, the Mother of the Church and of humanity, and it is her duty to intervene in the world and, above all, in the Catholic Church. He wants to re-evangelize the world.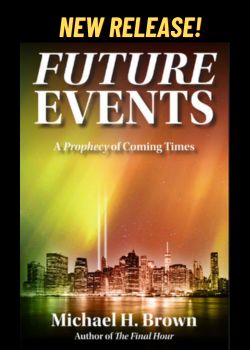 The initiative starts from the  Trinity, is performed by She who is Daughter, Mother and Bride of the three Divine Persons. Only those who are pure in heart can understand Medjugorje, can recognize the presence of Our Lady there, certainly justify this prolonged presence and the continuous messages given. Among all the beautiful messages that we know, let us consult a few to understand if in Medjugorje we find humility, obedience, Divine Motherhood, the mediation of Our Lady and the invitation to prayer, the concern to warn us about the dangers that humanity and those who create satan.
"The Graces can have as many as you want: it depends on you. Divine Love can be received when and how much you want: it depends on you "(March 25, 1985).
Medjugorje Message, January 25, 2018
"

D

ear children! May this time be for you a time of prayer, so that the Holy Spirit, through prayer, may descend upon you and give you conversion. Open your hearts and read the Sacred Scripture, that through the testimonies you also may be closer to God. Above everything, little children, seek God and the things of God and leave earthly ones to the earth, because Satan is attracting you to the dust and sin. You are called to holiness and created for Heaven; therefore, seek Heaven and the things of Heaven. Thank you for having responded to my call. 

"
Medjugorje Message, June 25, 2019
"

D

ear children! I am thanking God for each of you. In a special way, little children, thank you for having responded to my call. I am preparing you for the new times that you may be firm in faith and persevering in prayer, so that the Holy Spirit may work through you and renew the face of the earth. I am praying with you for peace which is the most precious gift, even though Satan wants war and hatred. You, little children, be my extended hands and proudly go with God. Thank you for having responded to my call. 

"
Medjugorje Message, March 25, 2020
"

D

ear children! I am with you all these years to lead you to the way of salvation. Return to my Son; return to prayer and fasting. Little children, permit for God to speak to your heart, because Satan is reigning and wants to destroy your lives and the earth on which you walk. Be courageous and decide for holiness. You will see conversion in your hearts and families; prayer will be heard; God will hear your cries and give you peace. I am with you and am blessing you all with my motherly blessing. Thank you for having responded to my call. 
Medjugorje Message, October 25, 2020
"

D

ear children, At this time, I am calling you to return to God and to prayer. Invoke the help of all the saints, for them to be an example and a help to you. Satan is strong and is fighting to draw all the more hearts to himself. He wants war and hatred. That is why I am with you for this long, to lead you to the way of salvation, to Him who is the Way, the Truth and the Life. Little children, return to the love for God and He will be your strength and refuge. Thank you for having responded to my call. 

"