Medjugorje: Earthquake in Albania… Even in Medjugorje a strong shock that scares pilgrims at dawn. Shock comes after Our Lady's Warning in Monthly Message Nov 25, 2019 – "The world is at war because hearts are full of hatred and jealousy"
of Editorial board -26 November 2019
---
Become an Apostle of Our Lady and Join 80,000 others who bring the light of Medjugorje into the world each day. Join Us on Facebook at Mystic Post, Medjugorje Today or Children of Mary

Strong earthquake also recorded in Bosnia and Herzegovina a few hours ago, with its epicenter a few kilometers from Medjugorje.
THE EARTHQUAKE IN ALBANIA
The victims Two women were found dead under the rubble of three buildings collapsed in Thumana , a town about 40 kilometers from Tirana, a victim in Lezha. A man, on the other hand, was found dead in the rubble of a collapsed building in Durres.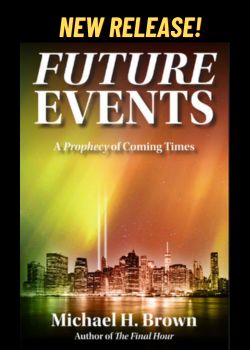 In Durres at least two other bodies were found in a hotel that collapsed in the beach area. A Kurbin a man died after throwing himself from the balcony to try to get to safety.
"Eight people under a villa in Durres" "In Durres there are three families under the rubble, 8 people under a small house: until recently we heard the voice of a young man asking for help, he asked for water then there was a last collapse of the structure and nothing is heard anymore ". The story is told by Renata Uruci, an Albanian girlfriend of the researcher Davide Rossi who lives and works in Padua. "In Kavaja there were building collapses. The inhabitants of the affected areas arrive to dig with their hands to help ", continues the woman who is in Albania.
THE EARTHQUAKE IN MEDJUGORJE

After the tremendous tremors recorded this night in Albania, with a maximum shock of 6.5 of magnitude this earthquake also took place which was clearly felt even in the land of Medjugorje, where there is no damage to people and things, at least for the moment.
An Italian pilgrim reached the telephone, Stefano, 35, tells us: 'It was a great fear to wake up in the middle of the night, everything was shaking. The words of last night came to my mind in the message, reported by Marija, 'Without God you can do nothing'.
The shock then, in the middle of the night, after the message of the 25th of each month, left to the visionary Marjia last night.
November 25, 2019 Monthly Message
"Dear children! May this time be a time of prayer for you. Without God you do not have peace. Therefore, little children, pray for peace in your hearts and families, so that Jesus can be born in you and give you His love and blessing.
The world is at war because hearts are full of hatred and jealousy. In the eyes, little children, peacelessness is seen because you have not permitted Jesus to be born in your lives. Seek Him, pray, and He will give Himself to you in the Child who is joy and peace.
I am with you and I pray for you. Thank you for having responded to my call."
by Francesco Rossi for the Editorial Staff