Message from Our Lady to Luz "The Antichrist will offer the impossible"
Message from Our Lady
Beloved Sons.
AS MOTHER OF HUMANITY I CALL YOU TO THE ADORATION OF THE HOLY SACRAMENT OF THE ALTAR, TO THE PRAYER OF THE HOLY ROSARY.
BE LOVE, AS MY SON IS LOVE!
Prepare yourselves, My children, the famine will pass from country to country, leaving its trail of pain, strengthen your faith so that you may prepare yourselves. Before the enticing promises of health, food, and clothing, many will follow the Antichrist and come to despise eternal life.
The Antichrist will offer the impossible in order to snatch them away from the right path. Given that the people of My Son have little or no information about the life of My Divine Son, they do not know how they should behave so that they may be in the likeness of My Divine Son's actions and deeds.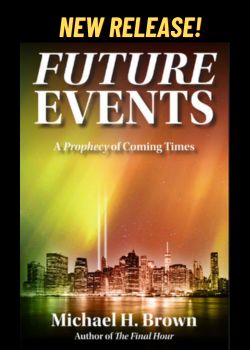 They are a society of loneliness, of pride, of rivalries, of slander, of arrogance… They do not know how to stop and look at themselves as they are!
The Divine Word is scorned without regard, the human creature, empty of feelings, is heading towards the storm, from where it will be very difficult to get out.
They will face the variations of the climate, each moment will be more aggressive, so much so that they will have to learn to live in hostile environments. Their skin will change to resist the climate wherever they live. There will be mass migrations in search of less hostile climates; where the climate will be more hospitable than the one they have to endure (4).
New diseases appear without warning, surprising humanity. These diseases will be extremely dangerous, as they are unknown (5).
The beaches will be a constant danger, so much sin will be punished!
The sea with its unusual behavior will not be trusted.
Children of My Immaculate Heart, be aware that the devil remains on earth with all his minions (I Pet. 5:8-10).
CONFUSION HAS COME TO MY SON'S CHURCH!
YOU CHILDREN, KEEP FAITH FIRM (I Pet., I, 7-9).
Pray and be love, love will overcome the obstacles. Faith at this time must be strengthened.
Children of My Immaculate Heart, pray strongly for Iceland, it suffers, it suffers….
Children of My Immaculate Heart, pray strongly, the devil is taking over the minds of My children to create confusion in the Church of My Son.
Children of My Immaculate Heart, pray mightily for Argentina, the convulsion is coming…
GROW IN FAITH, SO THAT YOU MAY NOT BE CONFUSED, FIRM FAITH DOES NOT MOVE, FAITH THAT IS LUKEWARM MOVES LIKE THE WIND.
Be creatures of peace, of love, of prudence.
The blessings of the Father's House remain upon those who pray and are love.
My Blessing be upon each one.
Mother Mary
HAIL MARY MOST PURE, CONCEIVED WITHOUT SIN
HAIL MARY MOST PURE, SINLESS CONCEIVED
HAIL MARY MOST PURE, WITHOUT SIN CONCEIVED.
COMMENTARY BY LUZ DE MARIA
Brothers,
Our Mother, as Mother and Teacher tells us: faith is the responsibility of each one in particular and you must nourish it firmly. You must know the work and actions of My Divine Son and be like Him. She calls us to be aware that the Devil is causing confrontations among the people of God in order to divide them. However, we know that the forces of evil will not prevail. We must always be vigilant and not fall into the devil's games.