Medjugorje. "How to prepare for the 10 secrets" Father Slavko reveals before he died
"Dear children, today, when Heaven is close to you in a special way, I invite you to prayer so that through prayer you put God first. Little children, I am close to you today and I bless each one of you with my motherly blessing so that you may have the strength and love for all the people you meet in your earthly life and so that you may give the love of God.
I rejoice with you and I want to tell you that your brother Slavko was born in Heaven and intercedes for you.
Thank you for having responded to my call. " (Medjugorje, message of November 25, 2000)
How to prepare for the 10 secrets of Medjugorje
Source: Echo of Mary nr.178
Father Slovko
With regard to secrets, it is certainly better not to want to guess something, since nothing is obtained. It is better to recite one more Rosary than to talk about secrets. Looking forward to the revelation of secrets, if we can prepare ourselves or if they will reach us, we must take into account that it is not our selfishness. 
Every day there are catastrophes, floods, earthquakes, wars, but until I am personally involved, the problem for me is not a catastrophe. Only when a catastrophe happens to me personally, then I say: But what happens to me?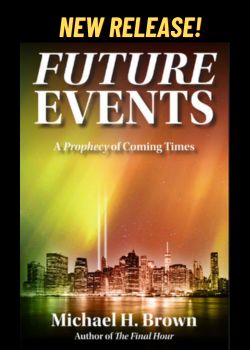 Waiting for something to happen or for me to be ready is equivalent to the question that the student constantly asks himself: When will the exam be held, on what day? When will it be my turn? 
Will the professor be willing? It is as if the student did not study and did not prepare for the exam, although it is imminent, but always concentrates only on the "secrets" unknown to him. So we too must do what we can and secrets will not be a problem for us.

For me the most important thing is that you said: "God with us! Pray, be converted, God will give you peace "! On the contrary, as the end of the world will be, only God knows it and we men should not worry or create problems. There are people who, as soon as they hear about apparitions, immediately remember catastrophes. But this would mean that Mary is only the one who announces catastrophes.
This is a wrong interpretation, a wrong understanding. Mother Mary comes to her children when she knows that it is necessary for them.

Accepting the secrets, I noticed that many are aroused by a certain curiosity which helps them to welcome the journey with Mary and at that moment the secrets are forgotten. I'm always less in asking what the secrets are. As soon as you start walking, the road to follow is the only important thing.