Medjugorje: Message of December 2, 2019. Recite this powerful prayer awaiting the words of the Gospa
Like every beginning of the month there is great expectation in Medjugorje and throughout the Christian world, due to the words of the Gospa, which will be diffused this morning Monday 2 December 2019, after the apparition to the visionary Mirjana Soldo.
How to wait for the Gospa's message in Medjugorje on the 2nd of the month? We suggest a prayer, to be recited in these hours, waiting for the words of the Virgin to the visionary Mirjana Soldo;
YOU CAN READ THE MESSAGE OF NOVEMBER 2, 2019!
Prayer of entrustment to the Sacred Heart of Jesus
Jesus, we know that You are merciful and that you have offered Your Heart for us.
It is crowned with thorns and our sins. We know that You constantly beg us so that we do not get lost. Jesus, remember us when we are in sin. Through your heart let all men love each other. Hate among men will disappear. Show us your love.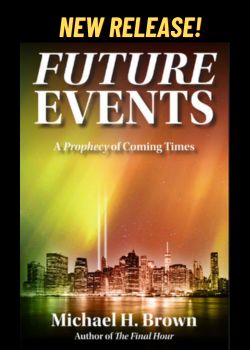 We all love you and desire that you protect us with your heart as a shepherd and free us from all sin. Jesus, enter into every heart! Knock, knock on the door of our heart. Be patient and never give up. We are still closed because we have not understood Your love. Knock continuously. Make, O good Jesus, that we open our hearts to You at least when we remember Your suffered passion for us. Amen.
YOU MAY ALSO READ THE SERVICE OF THE FIRST ADVENT SUNDAY
WE READ THE LATEST WORDS OF 25 NOVEMBER TOGETHER WITH VEGGENTE MARJIA
Here is the text of the Message given by the Queen of Peace
Dear children! This time is for you the time of prayer. Without God you do not have peace.

Therefore, little children, pray for peace in your hearts and in your families so that Jesus may be born in you and give you His love and His blessing.

The world is at war because hearts are full of hatred and jealousy. Children, anxiety is seen in the eyes because you have not allowed Jesus to be born in your life.

Seek Him, pray and He will give himself to you in the Child who is joy and peace. I am with you and I pray with you. Thank you for having responded to my call.
Over the years, the Gospa has spoken of the importance of the Holy Rosary.
We want to offer you these words of one of the moments of the first times of the apparitions
EVENING PRAYER
Lord Jesus, You did not promise your disciples success in this world. You warned them that the experience of denial and the cross was waiting for them. If I too were rejected because of your name, if my family were so, let me attach myself even more firmly to you, to contribute to the salvation even of those who are far from you. Amen