MEDJUGORJE: SEER'S GRAVE COMMENTS ON THE FUTURE OF THE WORLD: "HUMANITY IS AT A CROSSROADS"
The visionary Marija – October 25, 2022 Soon after Marija released the contents of the message the visionary spoke with Radio Maria director Father Livio about the difficult message.
Maria began her comments by first reading the message to the radio Maria audience. "Today, like every 25th of the month, Our Lady gave us the following message:" "Dear children! The Most High has allowed me to be with you; to be joy for you and away in hope because humanity has decided for death.
That is why He sent me to keep instructing you that without God you do not have a future. Little children, be instruments of love for all those who have not come to know the God of love. Witness joyfully your faith and do not lose hope in a change of the human heart. I am with you and am blessing you with my motherly blessing.
Thank you for having responded to my call. " Maria then commented on this powerful message. "This message seems very demanding to me but it is also a message of hope and joy as the words of Our Lady teach us. Our Lady says 'humanity has decided for death'. But I believe it is intended above all as "spiritual death" because too many people today in the world and in the rich part of Europe live without their own spirit anymore.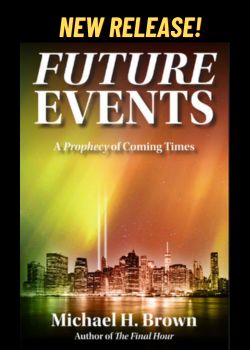 When we lack the spirit, we are mostly like the walking dead. I believe that the Holy Spirit is missing in the heart of this humanity adrift, through wars, depressions, going towards all these ideologies of selfishness and without building a future through the family, the children who today are considered more a burden than a real treasure. Humanity is at a crossroads, it no longer loves life, it has decided for death.
How many times did Our Lady tell us: "Be love, be prayer and hope, be my outstretched hands" that we also see in this message saying: "stay close to God, He calls us to be his instruments. Our Lady tells us to return to God who is with us, He is the God of joy, love, hope, the God of peace. But the world is forgetting this because today we see war in many parts of the world. We now see new ideologies which are spreading to the point that we no longer know who we are, where we come from and where we must go.
The churches are empty. The Churches are empty because we Christians are afraid, we do not love and we no longer adore Jesus. But Here in Medjugorje we witness Chrsitianity many ways. Every day we witness the wonderful change of heart of so many pilgrims who come from all over the world and who abandon sin.
They experience this miracle of healing, falling in love with God so much that they even receive the holy call to the priesthood. Through the testimony of those who have experienced this radical change, baptized Christians, who have become lukewarm, are converted.