Medjugorje: "The earth was desolate and there was upheaval in a region of the world"
After investigating the events at Medjugorje, renowned Vatican Mariologist, Rene Laurentin wrote a letter dated December 2, 1983 to Pope John Paul II. The letter titled, "Why does the Virgin Mary appear at Medjugorje?" summarized the early days of the apparitions. Included in the letter was information regarding what the visionaries had said about the secrets.
There were startling details in the letter that were unknown to the world.
Dr. Laurentin writes, in the letter to Pope John Paul II, "The Virgin has revealed to Miryana many aspects of the future, so far more than those told to the other seers. This is why I report here what Miryana told me in the interview on November 5, 1983.

"Visionary Miryana was the first to get all ten secrets and she states that during the apparition of December 25, 1982, the Queen of Peace confided to the visionary the tenth and last secret and revealed the dates in which the different secrets would occur.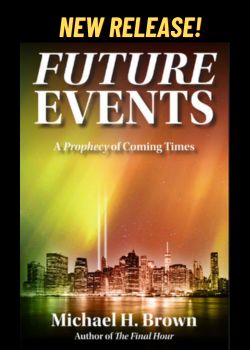 Then on FRIDAY OCTOBER 25, 1983 Miryana said: "The Holy Virgin appeared to me and greeted me, saying: – Praised be Jesus. Then she spoke of nonbelievers: They are my children. I suffer for them. They do not know what awaits them.
You have to pray more for them. We have prayed with her for the weak, for the unhappy, for the abandoned. After the prayer, she blessed us. Then she showed me, like in a movie, the realization of the first secret.
The earth was desolate. "and there was upheaval of a region of the world" Seeing this revelation made me cry and so I asked Our Lady: "How can God have such a hard heart? God does not have a hard heart. Look around and see what men do, and then you will no longer say that God has a hard heart. There are too many sins in the world. But Remember that I love you.
I repeat it to you. I love you. I invite you to live my messages. Today I bless you with a solemn blessing that the Almighty has granted me.
My angel, pray for the unbelievers. People will tear their hair, the brother will beg his brother, he will curse his past life, lived without God. They will repent, but it will be too late. Now is the time of conversion, I have exhorted you. Pray for them. I Invite everyone to recite the rosary.
The visionaries have said the consequences of the secrets are inevitable because man continues to have a hard heart. In a special message dated March 18, 1995 the Blessed Mother gave this message to Miryana about this trouble.
"Dear children! Already for many years as a Mother, I have been teaching you faith and God's love. You have not shown gratitude to the dear Father nor have you given him glory.
You have become empty and your heart has become hard and without love toward your neighbors' sufferings. I am teaching you love and showing you that the dear Father loved you but you have not loved him. He sacrificed his Son for your salvation, my children.
As long as you do not love, you will not know your Father's love. You won't get to know him because God is love. Love and don't be afraid, my children, because there is no fear in love.
If your hearts are open to the Father and if they are full of love toward him, then why any fear of what is to come? Those who are afraid are the ones who do not love because they are waiting for punishments and because they know how empty and hard they are.
Children, I am leading you to love, to the dear Father. I am leading you to eternal life. Eternal life is my Son. Receive him and you have received love. Thank you for responding to my call.