Medjugorje Today: "Our Lady is the antidote to the end of the world" We are the witnesses of this drama of mankind.
"Medjugorje is the greatest event in two thousand years of Christianity. To miss this opportunity to have Our Lady as a guide on the spiritual path is in a certain sense unforgivable. It would be senseless to neglect or snub such help." Fr. Livio, Director of Radio Maria.
Together with the French theologian René Laurentin, Father Livio Fanzaga, director of Radio Maria is one of the greatest connoisseurs of the phenomenon of the Marian apparitions in the village of the former Yugoslavia.
Father Livio has spoken passionately about the events taking place in Medjugorje for many years. He now feels times are more urgent than ever . In an interview with Italian magazine, "Giornale", Radio Maria's director spoke of his concerns.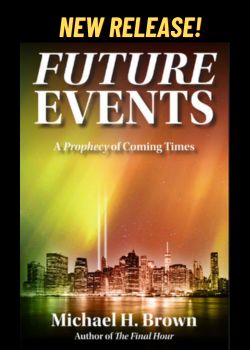 Question: Father Livio, it has now been 40 years since Our Lady appears in Medjugorje. How should we understand such a long-lasting spiritual phenomenon?
Fr. Livio: "These are the longest public apparitions since the Marian apparitions have existed. They are part of a plan that goes from Fatima to Medjugorje as Our Lady herself said. That is, She has come to complete what began in Fatima regarding a time of peace for humanity.
The visionaries themselves say that we are still at the beginning of this plan partially realized with the conversion of Russia already underway thanks to the regained religious freedom in that country. For the most part, however, it has yet to take place because the apostasy from faith is also taking place in the West and for the first time in human history the world is at risk of self-destruction".
Question: Can we see these current times in a manner that some describe as an "apocalyptic confrontation"
Fr: Livio: Yes, Our Lady gave the theological vision of the current historical moment from the first months of the apparition when she said that a battle is taking place between her Son and Satan.
She said that her Son would win, but that Satan would also have his share. In this present time the difficulties are intensifying. Our Lady said she came to awaken faith in a new world that is without God.
Self-destruction is a concrete possibility: man can destroy the planet on which he lives and Our Lady has come as the Queen of Peace to preserve us.
In a recent message she said: "permit God to speak to your heart, because Satan is reigning and wants to destroy your lives and the earth on which you walk."
And because of this Our Lady's messages become more urgent.
For many years Fr. Livio has contributed so much to Our Lady's great movement of peace. 
But, of course, there are many of our shepherds who have answered the call from the Blessed Mother.
Fr. Ivan Dugandzic electrified his flock in a powerful homily in Medjugorje on Our Lady's anniversary in 2020.
He warned the world that the spirit of the Anti-Christ in now in the world.
"Dear brothers and sisters, Mary is the Woman from the future. Because she is the only person, who with her life and with her Assumption into Heaven, has achieved the fullness of Salvation. And according to that, we faithful are just walking in faith and hope towards that fullness of salvation, believing that it will be accomplished for us at the end of time. And since Jesus from the Cross left her to be our Mother and our Intercessor, our destiny has been tied to her and her role in the plan of salvation.
"Brothers and sisters, all of you who are honoring the Blessed Virgin Mary, Queen of Peace: We are the witnesses of this drama of mankind. The Antichrist, with the help of his many alliances, truly wishes to create man in his own image. That is why he wishes to wipe off the image of God in man; to kill that gene that man has when he as a creature comes from Creator. He wishes to define human nature anew. And he is declaring that what was once evil, now is something which is completely normal and acceptable. And all those who feel differently, they are forbidden. Then in the name of being politically correct and in the name of social tolerance, people represent and defend these evils, since otherwise they would be declared 'conservative' and they would be harmful for advancement of society.
But as is always the case the Blessed Mother is reminding us that satan exists, but her son is the remedy and protector. She says "God will hear your cries."
Let us now read Our Lady's Message of hope she gave to the world on March 25, 2020.
"Dear children! I am with you all these years to lead you to the way of salvation. Return to my Son; return to prayer and fasting. Little children, permit for God to speak to your heart, because Satan is reigning and wants to destroy your lives and the earth on which you walk. Be courageous and decide for holiness. You will see conversion in your hearts and families; prayer will be heard; God will hear your cries and give you peace. I am with you and am blessing you all with my motherly blessing. Thank you for having responded to my call. "