MEDJUGORJE: UNUSUAL SIGNS – OUR LADY SAYS THIS HAS ALREADY STARTED BUT PEOPLE DON'T SEE IT.
Stop and listen to the voices around you . Have you noticed the ones that seem the most strident are the ones that want to lead us in the direction against what we know is right.
We live in a world where many voices deliberately try to lead us to a destiny that is not in our best interest.
They try to send us in the wrong direction to give us whatever we want.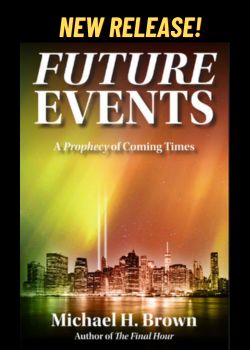 Our Lady says these influences come from Satan and she warns us he is active now like never before.
On June 25, 2021 in a message to the visionary Marija, she said: Pray with me for peace and freedom, because Satan is strong and by his deception, wants to lead away all the more hearts from my motherly heart.
In a new emphasis, in what Medjugorje experts see as an unusual sign of a new direction, Our Lady says not only does Satan want to lead us into sin, but he is now seeking to take away our freedoms, and people of faith around the world are beginning to notice.
Our Lady said on October 25, 2021 "God is love and freedom, therefore, little children, when they want to put you in"Chains" and to use you, it is not from God.
Our religious freedoms are being threatened by what people today call the atheistic ideology of "Wokeism". For many years Our Lady has directly alerted us to this scourge. She has another word for it, she calls it "Modernism".
In a Message on May 25, 2010 She said "Dear children! God gave you the grace to live and to defend all the good that is in you and around you, and to inspire others to be better and holier; but Satan, too, does not sleep and through modernism diverts you and leads you to his way.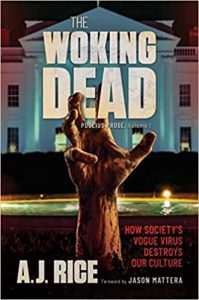 Author A.J. Rice writes: "Woke faith (Modernism) is incompatible with Christian faith for very simple reasons. It is atheistic and denies God and Christ. It replaces the sin and salvation path with one of its own, which offers only constant warfare.
Archbishop Gomez of Los Angeles, says "Wokeism" is also Utopian, believing that it can somehow create a kind of "heaven on Earth," which is not the ultimate hope of any Christian. Archbishop Gomez warns the Church to see wokeism as a new religion and forcefully reject it.
This new religion, constructed by the spirit of the Prince of Darkness, is extracting a great cost on people of faith and Our Lady says that for many their salvation is gravely at risk.
She said on January 2, 2018 in an Apparitions to Mirjana
"Dear children, When love is beginning to disappear on earth, when the way of salvation is not being found, I, the mother, am coming to help you to come to know true faith – living and profound – so as to help you to truly love. As a mother, I am longing for your mutual love, goodness, and purity. My desire is that you be just and that you love each other. My children, be joyful in your soul, be pure, be children. My Son used to say that he loves to be among pure hearts, because pure hearts are always young and joyful.
The encouraging news is that people around the world are beginning to see this new ideology as not just a depressing cultural movement but its origins come from the forces of darkness.
Our Lady, as a good mother, has prepared us for the battle and asks us to pick up the weapon – the rosary – that defeats the devil.
She says: "You, little children, pray and fight against temptation and all the evil plans which the devil offers you through modernism. Be strong in prayer and with the cross in your hands pray that evil may not use you and may not conquer in you.